---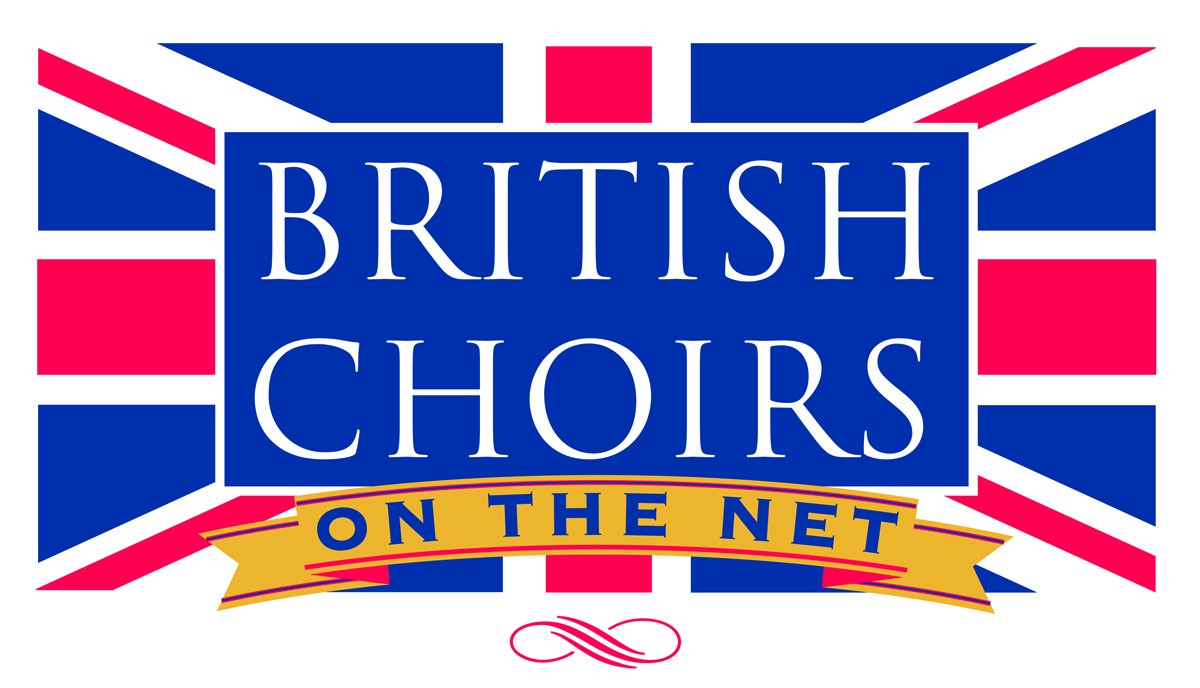 This is a new free listing for choral vacancies and associated opportunities. These will be removed as they pass their closing date. Please mention 'British Choirs on the Net' when applying.
Please email details of any choral vacancies to Phillip Tolley
Please also remember to email me when you have filled these posts so that you do not continue to receive applications after the event.
---
Conductors/Musical Directors
The Newton Stewart Singers in south west Scotland seeks a new conductor/musical director for 2022

. We are a choir of 20-25 singers, SATB, who perform two main concerts a year, Christmas and spring. In the past we have sung Brahms and Durufle requiems and other major works, plus many shorter pieces by Gjeilo, Whitacre, Lauridsen, Esenvalds and others. We rehearse in Newton Stewart on Tuesday evening, 7.30-9.30pm. Fee negotiable. If interested please contact our secretary Christina Montgomery at chrism227@btinternet.com

[Posted 23 September 2021]
---
The Kingsley Choral Group (KCG) was founded in 1966 by Tom Johnson who has been our Musical Director for the last fifty five years. He is retiring from this position in December 2021 and we are looking for his successor to start in January 2022. The KCG is a four part community choir and currently has twenty six members most of whom are of retirement age. We sing a variety of music both sacred and secular ranging from hits from the musicals to requiems. We have an extensive library of music but money can be made available for music as required. Many, but certainly not all, members read music. We meet on a Thursday evening from 7.40 to 9.40 at the Western Road United Reformed Church in Romford. We currently undertake two concerts a year in the Summer and at Christmas. We have in the past sung at both weddings and funerals. We have an accompanist who is available for both rehearsals and concerts.
Job Description
You must have an enthusiastic approach and foster and develop the KCG's love of singing.
You must be a proficient musician and a strong teacher with the ability to engage adults.
You will be required to teach, conduct and co-ordinate up to four part singing in different situations
You must have a good ear with the ability to distinguish whether someone or a group are singing out of tune and be able to correct it.
You will need to plan and prepare for rehearsals
You will need to be reliable and attend the weekly rehearsals and be prepared to run additional ad hoc rehearsals as you deem necessary to prepare for a concert
You need to be able to work with the KCG Committee to select suitable music which is within the capabilities of the singers.
Salary
The salary is negotiable and payable for rehearsals, concerts and committee meetings.
Please send CV and an expression of interest to the Chair of the KCG Committee pamelanuttall@hotmail.com to arrive no later than Friday 19th November 2021
[Posted 23 September 2021 - Closing date 19 November 2021]
---
Cantilena, a mixed-voice choir of 25-30 members founded in 1987 is seeking a new Musical Director. We are based in Broadclyst, east of Exeter, where we rehearse in the parish church on Thursday evenings during school terms. We thrive on variety and have sung and will sing anything from the 16th century to the present day, in just about any style, accompanied and a cappella. We are happy to be taken in new directions, as well as singing some of the more traditional repertoire. Hannah Stephenson, our Musical Director since 2015, is standing down in October 2021 to devote more time to her job as music teacher at Ivybridge Community College, and to her young family. Under Hannah's guidance we have developed our musical skills and expanded the choir's repertoire, and we are looking to appoint a new Musical Director who will help us to continue developing and improving as a choir.
Job description
We look to the Musical Director to:
• prepare and lead rehearsals, and to prepare the choir to its best ability for public performance.
• choose the music for concerts, on a theme agreed with the committee, while bearing in mind suggestions that may come from choir/committee members. Ultimately, the final choice belongs to the MD.
• use their expertise to raise/maintain a high standard, and teach 'best practice' and technique, so that Cantilena achieves its full potential, while also encouraging the less confident.
• for tours/visits to other choirs, prepare the choir for the planned concerts, as agreed by the host choir/promoter.

We do not currently have an accompanist for rehearsals but funds could be made available if a suitable accompanist can be found.
Commitments
a 2-hour rehearsal each week (currently Thursday evenings from 7 to 9 pm) during school terms
at least 3 concerts per year, with extra rehearsals as necessary
the committee meets about 6 times a year, usually immediately before a Thursday rehearsal. The MD is welcome to attend committee meetings but we recognise that this is not always possible.
Remuneration
Our current remuneration is £60 per 2-hour rehearsal, with additional payment pro rata for extra rehearsals and concerts. We are happy to agree reimbursement of reasonable travelling expenses.
Appointment process
If you would like to discuss the post informally please contact us using the link on our website (www.cantilenadevon.co.uk) or by emailing us at cantilenadevon@gmail.com, with details of when and how we can contact you. For a formal application we would ask for a brief CV and the names of two referees. We will arrange an interview with members of our committee and, if it seems appropriate, an audition rehearsal with the choir.
We would like the appointment to start from mid-October 2021 or as soon thereafter as possible, with dates as follows:
Closing date for applications: Saturday 9 October
Interviews: date to be arranged in the week beginning 11 October
Audition rehearsals: Thursday 21 October
The appointment will be subject to satisfactory references and will be initially for 6 months, subject to confirmation by mutual agreement thereafter. Once confirmed, the appointment may be terminated by 3 months' notice on either side.
[Posted 20 September 2021]
---
Musical Director wanted for Marlow Singing Group - A rare and exciting opportunity to lead a talented singing group in Marlow. We are an all-female friendly, enthusiastic and energetic, well-established 4-6-part singing group of about 25 members. We are seeking to recruit a new forward thinking Musical Director who is committed to supporting and shaping the group. We meet in Marlow, Bucks every Wednesday evening during term-time. We would ideally like the MD to start during the Autumn term 2021, as our much-valued MD of the past 15 years is stepping down.
We have a mix of musical expertise and experience, and it is our shared joy of singing that motivates and connects us. We enjoy coming together to prepare for and participate in two concerts per year. These concerts raise much-needed funds for local charities or those close to the hearts of the members. Our current musical genres include musical theatre, jazz, pop and classical. As a singing group we do not require our members to audition or to read music, although many do. We relish the opportunity to challenge ourselves technically and creatively.
The MD will be paid at a suitable level for the role and remuneration will initially be based on experience. To apply please email Jane Hills (jane_l_hills@hotmail.com) or Vanessa Woolley (vanessawoolley@btinternet.com) with your CV and a covering letter of application by Saturday 9th October. We hope to invite a shortlist of candidates to an interview followed by a trial rehearsal to determine if we are the right fit for each other, ideally during October.
To take the next steps towards this exciting opportunity and for more information please take a look at our website http://www.the-songbirds.com/ or contact Jane Hills or Vanessa Woolley on the email addresses provided above. We look forward to hearing from you and welcoming you to join and lead our singing group.
[Posted 19 September 2021 - Closing date 9 Ocrtober 2021]
---
Blockley Ladies Choir are seeking a Musical Director. We are an amateur, non-auditioning choir of 25 - 30 members which has been singing for over thirty years! Not all of us read music but we all really enjoy singing a wide range of music genres and we have an excellent accompanist. Blockley is a very picturesque village in the North Cotswolds near to Moreton-in-Marsh. We usually put on two concerts a year but we are just starting back after Covid restrictions.

Any enquiries to Sylvia Hemming on 07743 306 860 or sylvia_hemming@hotmail.com

[Posted 11 September 2021]
---
Thornhill Community Choir are looking for a new MD

following the retirement of our previous MD during COVID. We are hoping to recruit an experienced Choir Leader to work currently with our 20 or so Adult Members and children . Someone who plays the piano is preferred. We like to sing popular songs and music from the shows as well as some religious works – working towards Part- singing. From October 2021 in term time. Normally Wednesdays a t4.15 until 5.30. You will be Self Employed and DBS check will be required. Fee is up to £45 per session and includes the time for preparation for the right person and there is a Budget for Music. A time for making new friends and new skills through the love of Singing. There may be further opportunities to form a Children's Choir. For more information call Brian on 07947722385 or send CV to brian.pearson@thornhillparishchurch.org.uk

[Posted 11 September 2021]
---
Chipping Norton Choral Society is looking for a Conductor and Musical Director to succeed Peter Hunt who is leaving us after 24 years. The choir has 100 members and between 60 and 80 commit to each term's programme over the year. They have enjoyed some remarkable challenges under Peter's direction – examples including Bach's Mass in B Minor, Fanshawe's African Sanctus, Walton's Belshazzar's Feast and Vaughan Williams' Dona Nobis Pacem. There are no auditions as we believe that everyone can sing, and that with strong musical leadership and sufficient encouragement delivered with humour through engaging rehearsals, ordinary people can truly achieve extraordinary things. The choir's exacting standards and ambitious and wide-ranging repertoire are testament to that belief. Members come from Chipping Norton and surrounding villages and we perform three concerts a year in the town and local churches, play a key role in the Music Festival and support local charities. We work with national professional players and soloists, local musicians, excellent accompanists and young people from the county music service. A key partner is the Cheltenham Chamber Orchestra.
Governance is strong: there is an active committee and a strong team of volunteers supporting the choir and conductor in their hard work, helping to create a sociable community, which includes time together in The Chequers in Chippy after rehearsals. We are looking for a conductor who shares our passion for getting the best out of keen amateur singers and who would like to help the choir's development as the world emerges from the pandemic. This offers a tremendous opportunity for someone who wishes to grow with the choir and to help determine its future. Salary will be commensurate with experience and will reflect prevailing market rates. For more information about the choir, our repertoire and other information, and to download an application pack, visit : www.cncs.org.uk
[Posted 10 September 2021- Closing date 1 October 2021]
---
Concordia Chamber Choir is seeking to appoint a new Musical Director, following the retirement of Dan Ludford-Thomas after 10 years in the post. Concordia is an auditioning choir, with generally experienced sight-reading singers, up to 30 voices in total. Based in South London, we tackle music from the Renaissance to the 21st century. We rehearse on Tuesday evenings, and sing four concerts per year (one of which is a carol concert).
The Musical Director will:
Be enthusiastic about the development of the choir and of singers, particularly following the disruptions caused by covid – both to the composition of the choir and to confidence;
Work with the committee to identify what changes might be needed to achieve this within the target size for the choir;
Have experience of planning concert programmes, and interest in new material and directions;
Be willing to tour with the choir, in Europe or the UK (typically one four-day weekend per year);
Have interest in the choir's image, as we overhaul the website; and bring input and energy to our seeking to recruit younger singers, and increasing the choir's diversity.
Remuneration: £150 per 2-hr rehearsal and £450 per concert day
Shortlisting of possible candidates is expected by 28 September, with up to four shortlisted candidates then invited to take a rehearsal between 12 October and 2 November, with an interview with the committee then following. Interested candidates should send CV to Stephanie Jacob (stephcjacob@aol.com ) by 21 September. Please head your email "Concordia MD job".
[Posted 29 Aug 2021- Closing date 21 September 2021]
---
Choir Leader - St Peter's Church, Limpsfield, Surrey. St Peter's Limpsfield is seeking a new paid choir leader for its main Sunday service at 10am. St Peter's is an Anglican Parish Church in the beautiful village of Limpsfield in Surrey, with a strong musical heritage. The successful applicant would be required to work closely with the Rector and Organist to inspire our worship through music. We have a more informal service with a small music group that leads the worship on the first Sunday of the month, so this post would be to lead the regular choir on all other Sundays, including other special services for Festivals and Feast days. Rehearsal day and time negotiable. Renumeration at RSCM rates. Enquiries to the Rector, Rev Helen Cook stpeterschurch.lttm@gmail.com
[Posted 28 Aug 2021]
---
Haslemere Musical Society seeks a new Chorus Master/Mistress

, well-versed in the classical choral repertoire to train its chorus of 50 voices (possibly reduced due to Covid), starting December 2021 or January 2022. We would be delighted to welcome a leader who brings enthusiasm, energy and enjoyment, to support and develop our singers at Monday evening rehearsals. Our symphony orchestra and chorus together perform three concerts a year, usually conducted by Dr James Ross, Music Director. Founded in 1923, our centenary approaches, so it will be an extra special time to be involved in bringing the chorus back to its former, pre-pandemic glory. We draw members and audiences from Surrey and neighbouring West Sussex and Hampshire. For further information and full guidance on how to apply please go to http://www.hmsoc.org.uk/

[Posted 28 Aug 2021- Closing date 24 September 2021]
---
Newbury Chamber Choir is seeking a conductor from January 2022. We are a choir of about 40 singers and have performed music from across ten centuries. We have wide experience in singing early music and usually perform with a period instrument ensemble and young professional soloists. We have had several pieces written for us and our previous conductor arranged several larger works for chamber choir and ensemble. We rehearse for about 40 weeks a year and give three or four concerts a year in Newbury and nearby villages. Please contact secretary@newburychamberchoir.co.uk
[Posted 16 Aug 2021]
---
East Cornwall Bach Choir is looking for a new Director of Music to take over the role in January 2022. East Cornwall Bach Choir is a friendly, auditioned choir and has currently around 45 members who have varied, but sound musical experience and knowledge. We rehearse on Wednesday evenings during school term time from 7.30pm - 9.30pm at Liskeard Methodist Church Hall. The choir has rehearsed without a pianist for the last six years. However, an ability to play the piano will be an advantage. The choir runs a scholarship scheme for young people from the area; this supports them with their singing, for which lessons are provided as part of the scheme. The choir usually gives three main concerts a year in various venues in South East Cornwall, as well as a Service of Nine Lessons and Carols at St Germans Church. The choir has also, on occasions, sung Evensong at Truro and Exeter Cathedrals, and Rachmaninov Vespers at Wells Cathedral. An annual fund-raising Singing Day (for the choir and members of the public) is usually held in the Spring term. We use a professional orchestra for at least one of our concerts and usually employ professional soloists and accompanists, with an emphasis on using young talent. The choir's repertoire is wide ranging. Ideally the applicant will be familiar with the music of Bach and his contemporaries, and also have the knowledge and ability to explore new works.
We are looking for a forward thinking Director of Music who will ensure the continued development of the choir. Experience of developing choirs and choral technique will be needed, as well as a capability and commitment to work with the committee to plan repertoire and concerts. The DofM is paid in line with recommended rates, which are regularly reviewed, and initially will be based on experience. Full information about this vacancy and the choir can be found on our website at www.ecbc.co.uk. To apply please email petra.stephenson61@gmail.com with your CV and two references and a covering letter of application by the closing date of 27th September 2021. We hope to then invite a shortlist of candidates to direct a trial rehearsal as soon as possible. If you require further information, please call our Chair, Petra Stephenson, on 01503 262087.
[Posted 13 Aug 2021- Closing date 27 September 2021]
---
'Surrey Fringe' – the chorus of the Guildford Barbershop Harmony Club - seeks a new professional Chorus Director. We are a thirty-five strong a cappella male chorus, with a wide repertoire of songs and styles in four- part harmony, rehearsing on Tuesday evenings in Guildford. We sing out frequently, and every other year, we run a charity fund-raising show which includes other guest performers. Among the qualities you will need as a CD are: the ability to lead, and dive us genially on to be our best; the ability to inspire and share vision and purpose; the ability to switch roles between 'leader' and 'team player' as needed; and musical and teaching ability. Applications, please, by Friday 24th September.
For further details, see our website, www.surreyfringe.org , or contact our Chairman, Mike Hurdle, on mandd84@btinternet.com or 01483-223255.
[Posted 13 Aug 2021- Closing date 24 September 2021]
---
Tetbury Community Choir seeks Musical Director. Tetbury Community Choir needs a dynamic Choir Director to lead it forward following the resignation of the current musical director for personal reasons. The choir has over 50 members and sings a wide variety of music. For more information about the choir please see our website; www.tetburycommunitychoirco.uk or initially contact Ian Thomas, Choir Secretary, on 01666502939 or email at thomasik42@gmail.com.
[Posted 13 Aug 2021]
---
Derby A Cappella are looking for an energetic and dedicated Musical Director to share our enthusiasm for singing in four part harmony. We are an enthusiastic and friendly men's chorus who aim to build on the work achieved over seven years with our current MD, who wishes to step down and re-join the baritones. The chorus has been together for 14 years, performing for a variety of audiences as well as taking part in a number of local music festivals and, periodically, performing at the British Association of Barbershop Singers' Convention. We are proud of our ability to entertain and greatly enjoy supporting local community events as well as raising money for charity. In 2019 the group raised over £3,000 for Prostate Cancer U.K. and, in the absence of singing opportunities in 2020, donated a total of £750 from its reserves to three local charities. We rehearse on Tuesday evenings for most of the year in a community centre on the edge of Derby. If you would like to know more please contact DACnewMD@gmail.com
[Posted 01 Aug 2021]
---
Swansea Male Choir have a vacancy for a Musical Director. Manselton & District Male Choir which was formed in 1946 took the decision to change it's name to The Swansea Male Choir to widen the scope for both recruitment and the increasing size of the community. Our M.D.has decided to move on which creates a vacancy for a suitably experienced person to take the choir forward. Our repertoire is quite considerable ranging from the traditional Welsh pieces to the more modern style of music. The choir has been lucky to be invited to concerts both abroad and joint concerts across the U.K. Unfortunately because of the present Covid 19 situation our diary which included several wedding engagements and charity concerts for our community have either been cancelled or postponed.

The successful applicant will need to uphold the tradition of the Welsh choir along with any suitable modern arrangements. Remuneration will be paid on attendance for both concerts and rehearsals. Please forward your details, experience and qualifications to: Bill Eades, Secretary, Tel 07496 242501, email: bill.eades@sky.com

[Posted 2 June 2021]

---

Musical Director – West Sussex Philharmonic Choir. An enthusiastic and inspirational Musical Director is required for an established choir in Horsham, West Sussex. The West Sussex Philharmonic Choir was founded over 40 years ago and today numbers around 75 non-auditioned members. Rehearsals are held on Tuesday evenings from 8.00pm-10.00pm from September until the end of April at the Barn, Causeway, Horsham with the support of a professional accompanist. We currently perform 2 concerts a year at St Mary's Church, Causeway but would like to explore the possibility of extending our season until July to include a third concert under the new Musical Director.
The choir's substantial repertoire is both sacred and secular and is taken from all the major classical composers, including modern pieces by Jenkins and Lauridsen. We are keen to increase our membership and reach new audiences and the new Musical Director will play a key role in achieving these ambitions.
Essential requirements will be:

Extensive experience of leading rehearsals, teaching vocal techniques, developing the skills of choir members and promoting high standards of performance
A successful history of selecting and conducting professional soloists and orchestral players for concerts
Knowledge and experience of planning concert repertoire in conjunction with the committee to provide the variety and challenge which will enthuse choir members and audiences
Experience of working with music groups online and a willingness to engage with members and audiences on social media

Remuneration will be competitive and based on experience
Closing date for applications: Friday 16th April
Please send expressions of interest and CVs to: duncanbsmeaton@aol.co.uk
Visit the WSPC's website: www.westsussexphilharmonicchoir.org.uk

[Posted 11 March 2021]

---

Corsham & Colerne Military Wives Choir are looking for a new Musical Director. In normal circumstances we rehearse just outside Bath one evening a week. We are looking for someone special to lead a group of special ladies. Good solid experience of leading different choirs, able to teach music from different genres to ladies with varied singing abilities. You must have confidence and expertise in a positive, supportive and empowering manner. Experience of delivering results of a good standard to strict deadlines. Desire and ability to support military families. Experience of conducting a similar choir (in terms of size, standard and repertoire), or, if no experience, considerable and recognised training and qualifications (Degree, Grade 8 Singing, DipABRSM)

Desirable personal attributes: A dynamic and versatile conductor with appropriate directing, choir training and vocal coaching skills, and supportive and empathetic personality with a willingness to learn and understand the unique challenges of military life. Creative and thoughtful with a source of good ideas to move the choir forward. A calm and confident leadership style able to inspire confidence in others and maintain authority and last of all organised and reliable. This is a very exciting and rewarding role for the right person with lots of exciting opportunities. You will belong to a huge network containing 75 fantastic choirs and be involved in some very exciting projects. If you think you are the right person please apply with your CV and a cover letter of 2 A4 sides and send to Rachael at corshamandcolerne@militarywiveschoirs.org

[Posted 22 January 2021]

---

Accompanists/Pianists/Organists - Vacancies

The Weybridge Male Voice Choir is looking to appoint an accompanist by the end of December 2021 to provide high level, professional support at its concerts and weekly rehearsals.The choir is currently in its centenary year and intends to make up for the time we have lost due to Covid with a fulfilling and exciting 101st year. The anniversary will also be marked with an attendance at an international choir festival and competition and will stage its own major centenary concert/festival in addition to its normal full programme of concerts. The choir has a wide repertoire spanning spirituals and classical pieces through to modern works from artists such as Queen, Snow Patrol and Oasis.

The accompanist will work closely with the Musical Director, Jonathan Kilhams, who has been with the choir for seven years. Under his direction this improving choir performs an increasingly progressive and broad range of music. For an application pack please contact the choir's secretary, Colin Groves on: secretary@weybridgemvc.org.uk.

[Posted 21 September 2021 - Closing date 1 November 2021]

---

Godalming Choral Society is seeking an experienced and talented Accompanist to start on 4th January 2022. You will be an accomplished pianist with excellent score-reading skills. A good singing voice underpinned by a good knowledge of technique would be an advantage. You will accompany our weekly rehearsals and annual singing workshop, and be willing to lead sectional rehearsals and deputise for the Musical Director if required (both for an additional fee). You will also perform in our concerts (for an additional fee) either as an accompanist or as an extra singer, depending on the repertoire. The position is paid on a sessional self-employed basis: rehearsal fees are inflation-linked and currently stand at £90 per 2¼ hour session.

Reformed in 1968 from our mid-Victorian origins, we are a friendly SATB choir of around 70 members. We usually perform 3 concerts each season, which runs from September to June, singing a broad range of music including major works of the choral repertoire with professional soloists and orchestral ensembles, and pieces specially commissioned for the choir. We normally rehearse on Tuesday evenings in a central Godalming location with easy parking facilities which are free of charge on rehearsal nights.

A full job description is available from secretary@godalmingchoral.org.uk: application is by CV sent with covering email to the same address by 9am on Friday 8th October. Evening auditions are currently scheduled for 12th and 19th October so please indicate if alternative dates are required. More information on the choir may be found at www.godalmingchoral.org.uk

[Posted 19 September 2021 - Closing date 8 October 2021 (9am)]

---

Wolverhampton Orpheus Male Voice Choir seek an accompanist. We are a small group of friendly men who meet together every week to enjoy singing. The choir has been entertaining audiences and raising money for charities for nearly 80 years. The recent pandemic resulted in the choir not rehearsing for many months and during that time the position of 'Choir Accompanist' has become vacant.

The choir have now started rehearsals again and are seeking a pianist who will be available to play at the majority of their rehearsals which are held on Wednesday evenings from 7.15pm - 9.15pm at the Royal School Wolverhampton. The successful candidate will also be required to accompany the choir at concerts throughout the year. It is important the pianist is of at least Grade 6 standard and has good sight-reading skills. Applications from young pianists who seek to develop their accompanying skills are particularly welcome. This is a paid position and the fee will be negotiated with the successful applicant.

For more information contact:
Steve Winfield: (01902) 337990 / 07951 533963 stephen.win@hotmail.co.uk

[Posted 17 September 2021]

---

Barclays House Choir (undergoing a change of name at present), based in Poole, Dorset, is urgently seeking an experienced accompanist to play for rehearsals and concerts, starting as soon as possible. We are a well-established, friendly choir of around 35 members, currently meeting in Hamworthy, Poole, on Tuesday evenings 7.30-9.30pm. Our repertoire is in the main that of a small choral society, with lighter music interspersed. For further information please contact the MD Helen Brind by email: brindhelen@yahoo.com


[Posted 17 September 2021]

---

Witham Choral are looking for a new an accompanist for our rehearsals and take part in some of our concerts on piano and other keyboard instruments. We are keen to find the right person for this job following the sad death of our accompanist who is fondly missed. We are an amateur SATB choir who enjoy singing great choral and classical music. We perform one summer concert of lighter music and a Christmas Concert, both with instrumental/piano accompaniment, plus one larger orchestral concert a year and also hold occasional recruitment events, such as a come and sing. The successful applicant will accompany our choir rehearsals, in conjunction with our soon to be recruited Director of Music (due to the retirement of our current MD). They will provide us professional accompaniment and work with the MD and choir to enhance our rehearsals and performances.If this sounds of interest to you, please contact our Chairman, Rev Stephen Northfield email snorthfield@aol.com Tel: 01245 380958 http://www.withamchoralsociety.org.uk

[Posted 11 September 2021 - Closing date 28 September 2021]

---

Newbury Chamber Choir is looking for an accompanist starting in September 2021 if possible but in any event by January 2022. We sing and perform music from early music to pieces written specially for us. We often perform with an ensemble and young professional soloists. We have our own chamber organ. We rehearse on a Tuesday evening for about 40 weeks a year mainly co-inciting with the school year. If interested please contact secretary@newburychamber choir.co.uk

[Posted 16 August 2021]

---

Conductors/Musical Directors - Jobs Wanted

Dominic Lo is a young and enthusiastic Musical Director based in Finsbury Park, London

. After graduation, Dominic found his experience coaching musical theatre ensembles to be invaluable as a choir leader. He has worked with experienced singers and amateurs alike and always pushes his groups for their best performances whilst still ensuring rehearsals are fun and exhilarating for choir members. He has run Singspiration Choir in Halifax, Tintagel Voices in Sheffield, Tuneless Choir in Ramsbottom, founded Bluebell Wood Singers in Rotherham and plays dep piano for the Kaos Signing Choir in London. Website: https://dominiclo.wixsite.com/dominiclomusician/choirs Email: dominiclo@hotmail.co.uk Mobile: 07835243335

---

Shari-Ann Bolton is an experienced Organist and Director of Music

looking for a suitable position willing to relocate please contact me either shariann.bolton@gmail.com or Tel 07595484821

---

Tobias Patrick Wolf FRSA is an award-winning German conductor, composer, and educator. As Music Director of The King's Philharmonic Wind Orchestra and a number of choirs in the North East of Scotland, he brings with his explosive energy the challenging repertoire to be performed at the highest level – here in the UK, but also as Guest Conductor on the European mainland and around the world. Tobias conducts at the University of Aberdeen and has taken part in a top 3 UK chart album with Royal wedding composer Professor Paul Mealor. He has appeared on Classic FM and on German radio and television. Only in his late twenties, he has performed around the globe, several times for the Royal family, including HM The Queen and HRH Prince Charles. Tobias is offering his services as Conductor or Music Director for both choirs and instrumental ensembles of any kind. Based in Aberdeen, enquiries welcome from all over Scotland. More information and contact: www.tpwolf.com

---

Daniel Collins is a professional singer and conductor, based between London and Milton Keynes, who is looking for conducting and choral directing work. He runs his own concert series in North London (http://www.musicfor.co.uk) and deps as a conductor in and around London alongside his busy schedule with The Sixteen. He is trained in choral and orchestral conducting, and is a conductor, singer, pianist and organist. Short term, flexible concert work/church work ideal to fit with work schedule: very happy to dep at the last minute. He has sung in cathedrals and London churches since he was a chorister, so is familiar with all types of liturgy. email: decmusic@gmail.com phone: 07880 705909

---

James Lloyd Thomas MA FRCO FTCL GTCL LRAM recently moved back to the UK after being DoM at Harrow International School Hong Kong and then Organist/Choirmaster at Nelson Cathedral NZ, seeks conducing and choral directing work in the Midlands area. Huge amount of experience with choirs of every shape and size, and in depth knowledge of the repertoire for youth, chamber and larger choirs and choral societies; also an experienced orchestral conductor. Has performed on radio and TV in three continents. Relaxed but purposeful approach and a sense of humour often apparent!

Also works as an accompanist - organ, piano and harpsichord (has own instrument) For more details email James Thomas <jlt0031@gmail.com>

---

Dr Robin Harrison PhD BMus(Hons)/GradRNCM FNCM ARCO LTCL DipLCM PGCE(QTS) MISM

is a trained by ABCD as a choral conductor and has directed Gospel, Pop, Classical, Church and Musical Theatre Choirs throughout his career, amateur and professional. He is trained vocally (ongoing) by a Carnegie Hall Opera Soloist, also by a former Director of National Youth Choir of Great Britain and by a Nashville Pop Vocal Coach. All styles are therefore part of his offering and to the highest levels. Robin is conservatoire trained (RNCM), has piano, singing, organ and composition diplomas, and is an academy teacher for the Royal College of Organists. He has been Director of Music at leading independent schools in the UK and internationally, as well as having taught undergraduates at the RNCM. His approach is entirely holistic. www.the-maestro-online.com

---

Robert Mingay-Smith began his musical career as an organist at the age of 14 and completed the ABRSM Organ Diploma for performance at the age of 19. In 1998 he became Director of Music at St Peter's Church in Brandon, Suffolk after which he commenced his studies in organ, voice and bassoon at Trinity College of Music, London. Robert graduated with a BMUS (Hons) in 2005.

During his career, Robert has held choral scholarships at both St Edmundsbury Cathedral and St Martin-in-the-fields, and posts as Assistant Director of Music at the Old Royal Naval College Chapel, Greenwich, and St. Michael's Cornhill, London.

From 2009 to 2013 Robert was a member of the British vocal ensemble VOCES8 with whom he toured world-wide. During his time with the ensemble they recorded six CDs including the Bach Motets and Aces High. Robert performs regularly as an organ soloist in the UK and at many of London's churches and cathedrals. He has performed all over America and in concerts improvising alongside Naji Hakim. He is a founder member of the flute & organ duo INVERSION, alongside the award-winning flautist Ruth Stockdale with whom he tours internationally.

Robert is the director of various ensembles based in London including the Marble Hill Singers and Landmark Sound. Robert founded the Square Mile Music Series and is artist director of the new ensemble Seraphim (www.seraphimconsort.co.uk); both of which are based at St Mary-at-Hill Church, London where Robert is the Director of Music, a post he has held since 2007. Please contact Robert Mingay-Smith, Musical Director/Conductor/accompanist, London based. Visit www.robertmingay-smith.com or email director@seraphimconsort.co.uk

---

Elaine Cox gained a Diploma in Choral Direction and is seeking more experience conducting and rehearsing any type of music. Versatile and happy to take rehearsals to performance, or to conduct the musical instructions of other directors. Preferred area of operation is Reading / West Berkshire / South Oxfordshire. Accompanist needed where required. Voluntary considered. Please contact: Elaine Cox Email: siccarpt@gmail.com Phone: 07766 780549.

---




Christopher Ebbern DipABRSM, ATCL (Distinction) Pianist, Organist & Baritone is searching for a Director of Music/Organist and Choir Master/Organist position in the East Midlands area. Happy playing for both traditional and contemporary services. Can lead and accompany choir practices and music group practices. Currently works as a music teacher in schools, privately and conducts and accompanies choirs. For more information contact Chris Ebbern: <tr> <td align="left" height="26" valign="top" width="100%">&nbsp;</td> </tr>

Mob: 07792089104 Web: www.pianovoce.co.uk Email: chris_ebbern@yahoo.co.uk

---

Julian Whittaker is an experienced choral conductor and has recently moved to Gloucester, to take up the post of Director of Music at the Crypt School, which is a boys' grammar school. He runs a flourishing choir and is experienced in working with young voices-particularly boys. He has also conducted two choral societies and conducted all the key large choral works including Faure Requiem, Britten St Nicolas, Armed man, Nelson mass, Pergolesi Magnificat and many others. He has conducted two chamber choirs and worked on the key British part songs, madrigal and unaccompanied repertoire. He was also been assistant conductor, accompanist and voice trainer for the Cheshire Youth Choir. I now sing with both the Gloucester Choral Society and St Cecilia Singers. He is now looking to take on an established chamber choir or choral society within around 30 miles radius of Gloucester. Email Julian Whittaker jwhittaker@crypt.gloucs.sch.uk

---

David Fawcett is an enthusiastic and inspiring professional choir trainer, musical director, conductor and choral composer. Recently relocated to Swanage, Dorset after 26 years leading one of London's largest and most adventurous choral societies. Now looking for new opportunities to work with choirs, both church and secular, in Dorset and the southwest. Available for workshops (including those featuring his own compositions), come and sing / other one-off choral events, and deputising, as well as permanent engagements. Also an organist and accompanist (ARCO). email: david.fawcett@rocketmail.com / website: www.davidfawcettcomposer.com

---

Paul Wardell, BMus(Hons), MEd, PGCE, ARCO, NPQH, Fellow of the ISM. Experienced conductor and musical director with over 40 years working with choirs, choral societies, musical theatre and G & S groups (including children's choirs and youth theatre). Available for freelance work in the mid/north Wales, Shropshire, Staffordshire and Worcestershire region. Telephone 07867 943810 / 01686 628803. Email p.wardell1@btinternet.com

---

Prof. Andrew M.Williamson BA FCII FCIPD Dip C Mus. An appropriately experienced and qualified amateur musician, recently retired to the Thanet Area, is offering his non-stipendiary services to help local churches develop their music in worship, especially those wishing to combine the best of traditional and modern compositions. For further details, and to contact, please visit: http://minimconsulting.branded.me

---

Sarit Aloni is a trained conductor as well as a qualified soprano and a pianist. Earned her Master in Choral Conducting from the School of Music of the University of British Columbia, Vancouver, Canada (2015) and her Bachelor in voice performance in the Academy of Music in Tel - Aviv, Israel (1998). Sarit also studied voice in Italy in the Conservatory of Perugia, where she worked also as a professional piano accompanist. She was the founder of four choirs in Italy and in Vancouver and was selected to lead Vivaldi Chamber Choir, an auditioned choir in Vancouver, Canada. Sarit is planning to move to London, UK at July 2015 and will be available to overtake new positions as a choral/artistic Director. Please contact Sarit at alonisarit@gmail.com for resume and references, or visit her website at www.saritaloni.com

---

David Simmonds an experienced choral director and Member of the Association of British Choral Directors, living near Bath. I am also a choral singer, singing the RSCM Voices West and New Bristol Voices and a composer. I would like to direct an SATB choir to perform music from the past 500 years. I have a particular interest in British music of the Tudor period and of the 20th & 21st Centuries, with a special love of the music of Herbert Howells.

My approach to choral direction is to work as a team of equals, to enable singing to be an enjoyable, rewarding and pleasurable experience for all; no choir sings well under a tyrannical and bad tempered director. I am not a pianist or an organist so I would require an experienced accompanist to work with me. Email: david@davidsimmondsassociates.co.uk or phone 07802 873567

---

Robert Bunting, An an experienced choral conductor who has recently moved to the Cambridge area and looking for a directorship with an SATB choir. My approach would be to sing everything from William Byrd to George Gershwin and find innovative ways of reaching out into the community through workshops, collaborations and creative programming. Email burnside79@virginmedia.com

---

Charlie Swift is a determined and highly organised individual, with a strong work ethic, and proven ability to manage projects, strict budgets and time scales and a Musical Director with experience delivering high profile projects. www.charlieswift.com

---

My name is Alan Herbert I have recently moved into the Garstang area I would like to get involved as a Musical director of either a mixed or a male voice choir. I have a long and vast experience conducting most of the classics SATB and for the past 7 years was MD to Haydock MVC taking them and winning the Isle of Man music festival in 2009 and 2013. I conducted 2000 male voices at the MEN arena in 2000. Contact tel 07799 904185.

---

Dr. Timothy Mount is professor emeritus at Stony Brook University, one of the leading music schools in the U.S., where he conducted and taught masters and doctoral choral conducting. He is also on the roster of the Fulbright Specialist program in choral music and choral conducting.

The Specialist program places senior scholars in positions at overseas universities for residencies of 2-6 weeks. Fulbright pays the specialist a stipend and travel expenses. The host institution pays living expenses while in residence. The program is a wonderful opportunity for colleges and universities to sponsor a guest choral conductor/teacher at very little cost.

More about the program can be seen at: http://www.cies.org/programs-us-scholars-specialist/program-information

Please contact Dr. Mount at timmount@gmail.com for resume, biography, repertoire list, discography, and further information. Dr Mount is also available for guest conducting and sabbatical leave positions

---

Elizabeth Edwards Dip Mus Ed RSAMD, LRAM ( Pfte T) LTCL (PfteT) LGSM ( Singing T) LLCM ( Singing P) PGCE FISM. Would love to lead a small/medium sized choir in the Thirsk/Northallerton/Darlington area – ladies, male, SATB . From beginners to advanced in standard. Experienced teacher, conductor, accompanist, performer. See my website www.E-for-Entertainment.co.uk or phone 07502221887 for more information.

---

Ed Bonner With a high-pedigree choral background (King's College, Cambridge) and now working as a professional musical director, vocal coach and singer (English National Opera), I am interested in opportunities for choral conducting, chorus mastering and vocal coaching. Currently working with choral societies Jubilate and Songbyrds, I bring a dynamic and knowledgeable approach to all my work, using aspects of vocal technique, movement, the Alexander Technique and humour to instruct and inspire my fellow musicians. My experience of choral music, art song and opera is particularly wide-ranging. I am London-based and am interested in remunerated positions only, except in exceptional circumstances. Contact Ed Bonner email: ejbonner@googlemail.com

---

Stephen Partridge A young conductor with experience with both choral and instrument conducting. I am about to commence my third of training at a conservatoire and currently study conducting with Danielle Rosina. I have over 5 years of teaching experience, with much success with both adults and children. I can conduct any genre required although i do have a particular interest in both light music and musical theatre. I am, as you would assume, very much at the beginning of my career and am under no illusion that i am the worlds best conductor! I do, however, put my self fully into everything i do and have very high musical standards and feel i can bring freshness to any ensemble or musical theatre company who wants me. Fees are very much negotiable, so please contact me with any enquiries you may have. Stephen Partridge email: sppartridge355@btinternet.com or Tel: 0796 3894 282

---

Qualified and experienced choir master based in Hertford is looking for a choir. I moved last year from The Netherlands to the UK for love and I miss the music. I left a beautiful Roman Catholic choir and a funeral choir in Holland. Since 1992 I conducted a varied numbers of choirs: Protestant, Greek orthodox, chamber music, a-cappella, world music, Taize. I have a lot of experience with vocal training and I am very creative and an enthusiastic choir builder, using theatre techniques. I am based in Hertford. You can contact me via facebook. https://www.facebook.com/rinsche.huizing

---

Lorraine Cowburn MD for Leeds People's choir. Energetic and experienced leader and music educator. 20 years experience in community music and 4 years experience leading choirs. Happy to run regular groups or one off workshops in a range of settings. Also available for commission of original works and new arrangements for existing pieces. Based in Headingley Leeds West Yorkshire. Please email joylorrainecowburn@gmail.com

---

David Oldfield Experienced professional choir trainer and RSCM examiner (RCO qualified) available for choir training/choral conducting work in Greater Portsmouth area. Email davidoldfield678@hotmail.co.uk Tel: 01883 623728 07463 960905.

---

Paolo Buttaboni Professional, dynamic choir director and pianist with several years of experience in different European countries, recently relocated in the UK, is looking for work in London area (only paid positions). Ideally looking for a choir with varied repertoire (e.g. not only "strictly classical"), which is open to new challenges, which enjoys singing and wants to get professional performing standards in a relaxed and friendly atmosphere: all levels are welcome, small or big ensembles, young or experienced, amateurs or professionals, theatre or church choirs. In exchange I'll bring you professional musical experience in conducting, playing, arranging and performing, vocal and stage training, I'll help you to develop the sound, the singing skills and the repertoire, teach you how to sing with music copy or by ear, I'll bring you experience in working with groups of singers and managing group dynamics, the ability to develop individuals, communication skills, energy, enthusiasm, passion for music and commitment. Fell free to contact me for further information. Paolo Buttaboni Contact: paolobuttaboni@yahoo.co.uk mobile: 07826.43.90.43

---

Trevor Jones seeks a conducting position in Gloucestershire or Bristol with a choir and/or orchestra. He trained at Dartington where he sang in a couple of staged works, sang as a choral concert soloist in Mozart, Monteverdi, Bach, Handel and Gabrielli and conducted student groups. He has worked with Devon Baroque on 'Messiah' and has conducted works by Buxtehude, Monteverdi, Bach, Mozart, Schubert and others. He is currently forming an opera company where he will direct performances of his own opera 'Maria Marten', Purcell's 'Dido and Aeneas' and is aiming to commission new operas. Trevor can be contacted on 01453 764749 or emailed at musical_notes12@yahoo.co.uk.

---

Ben Pinnow is a South Wales based choral conductor, accompanist and musical educator, Ben graduated from the Royal Welsh College of Music and Drama with a Masters in Choral Conducting where he received the Busenhart-Morgan-Evans Choral Conducting Bursary – awarded by the Worshipful Company of Singers. Ben is currently the musical director for newly formed professional choir, Seren Singers as well as City Voices Bristol, Roath Community Chorus and Opera in Situ which aims to bring opera into the community. As well as this, Ben is assistant musical director for Cwmbach Male Choir and Canton Chorus. He is also available to run choral workshops and 'Come and Sing' days and is much in demand as an accompanist. He can be reached by telephone on 07843669457 or email: benjapin@gmail.com

---

Southampton Choral Society are seeking an Accompanist/Organist . The successful candidate will have appropriate qualifications and experience in accompanying choirs and/or solo singers at the piano, and be comfortable playing in all genres of choral music. Our accompanist is expected to take part in our concerts when appropriate, plus our annual workshop, and being an organist would also be desirable. Knowledge of singing technique, the ability to transpose and to share occasional split rehearsals as Repetiteur would also be useful. Southampton Choral Society is a friendly amateur choir of about eighty members, performing 3 or 4 concerts a year in various venues in the Southampton area, and its members also provide smaller groups such as our Celebration Choir for weddings, funerals, and other events, including Civic occasions. Concerts have included the Verdi Requiem, The Dream of Gerontius, (conducted by our Patron, Brian Kay), The Armed Man, and themed compilations, and more information on past concerts can be found on our website: www.southamptonchoralsociety.org.uk. Our Musical Director Andrew Hayman is also a tenor soloist, lay clerk at Winchester Cathedral, and a music teacher.

We have collaborated with other local choirs and children's choirs: notably, with a grant from the BBC, the choir performed a new choral cantata about the abolition of slavery: 'Freedom' by Ian Schofield. The Society presents awards to promising young local musicians, and has included performances by them at appropriate moments in our concerts.
Rehearsals take place at 7.15 pm on Monday evenings at St James Road Methodist Church, SO15 5HE, which is on a bus route, and it will be expected that the successful candidate lives within reasonable travelling distance. Fees: £80 per rehearsal, concert fee negotiable, depending on work required. There will be an audition, and the chosen candidate will have a probationary period, to be arranged by mutual agreement. Applications by CV with a covering email should be sent to the General Secretary, Mrs Diana Barnes: secretary@southamptonchoralsociety.org.uk

[Posted 15 May 2021]

Accompanists/Pianists/Organists - Jobs Wanted

Paolo Buttaboni - Experienced, professional piano accompanist available: Classical, Choral, Gospel, Jazz and Musical. London-Greater London area. Contact: Paolo 07826 439043 or pbuttaboni@yahoo.co.uk

---

John Eagles

. Well-qualified and experienced organist and choirmaster (M.Mus, FRCO (DipCHD)) seeks position of Director of Music (or equivalent) at an Anglican church with potential for maintaining or developing a high standard of liturgical performance within the framework of a supportive and collaborative ministry. Preferred locations: north-west London, Hertfordshire/Buckinghamshire borders. Please contact John EaglesTel: 01895 753271. Email: johnr.eagles@yahoo.co.uk



---




Anthony Merryweather,

an experienced and reliable accompanist is available for concerts, exams, choral society rehearsals, music festivals and recordings. Piano and Organ. London and Home Counties. Sometimes available at short notice. More info at www.mraccompanist.co.uk 07712 833705



---

Gina Eason

- Enthusiastic and capable lady organist and choir director

with many years experience seeks both permanent position and opportunity to become a member of a team and church family at church near her home in Dorking/Reigate area. Gina Eason email: keyboardistic@aol.com Tel: 01306611404

---

Choirs seeking Singers

Sopranos and tenors wanted for Woking based Mosaic Chamber Choir

. We are a small highly reputable, auditioned, chamber choir singing a full range of choral music, from small choral works (Vivaldi and Mozart), to modern choral pieces such as Whitacre, Parry, Emerson, McDowell. Please contact us on committee-mosaic@googlegroups.com or via our website mosaicchamberchoir.org.uk

[Posted 27 April 2021]]

---

New choir forming in Yorkshire Announcing an opportunity for male and female singers in the Airedale, Wharfedale, Washburn Valley, Nidderdale areas of Yorkshire, to form a new choir which will give the première performance of Tristan and Iseult, a song-cycle version of the well-known Celtic legend, for 24-30 mixed voices in 8 parts. It includes opportunities for 5 soloists and a spoken narrator, as well as the chorus; all are accompanied by piano. Previous attempts to start rehearsing, earlier this year, were delayed because of the covid virus. However, the intention is to commence rehearsals next Spring (2022) and give the first performance during the Summer or early Autumn. The rehearsal venue will be in Harrogate and the regular rehearsal night will be Thursdays.

Patrick Lee (the composer) and David Mawson (the accompanist) are looking for singers who can read music and do have some choral experience, can commit to weekly rehearsals and practice between rehearsals, may want to take on one of the five soloist roles (especially the title roles) and can transport themselves to and from rehearsals. The first performance of Tristan and Iseult will be one half of an evening's entertainment. The other songs in the programme will include some well-known choral music from a range of styles as well as arrangements of songs created specifically for this ensemble. If you are interested in becoming part of this choral ensemble, Bespoke, please contact Patrick and David at tristan.iseult@btinternet.com between now and 7th February 2022.

[Posted 20 September 2021]]

---

The Music Department of St. John The Baptist Church, Catford seeks to appoint voluntary singers for all voice parts. St. John's Church Choir is a very supportive and welcoming ensemble of both amateurs and professionals. We pride ourselves on striving to achieve professional musical standards through structured rehearsals and ambitious repertoire whilst maintaining a relaxed, friendly atmosphere with a good rapport. An ideal candidate may be a beginner with an ambition to become a proficient section and solo singer and a desire to improve reading and technique, or may be an experienced and trained musician wishing to maintain and improve his or her sight-reading ability and musicality. Our main duties are the Sunday Sung Mass and the principal feast days. We occasionally sing Evensongs at other, local institutions including Southwark Cathedral. Rehearsals on Fridays (depending on sight-reading ability): 7.00pm - 8.30pm. Sundays: 9.30am - 10.15am rehearsal, 10.30am - c.11.45am Service. For more information and to arrange an audition, please contact the Organist & Director of Music, Jack Stone: music.stjohnscatford@gmail.com

[Posted 4 March 2020]]

---

St Mary Magdalene Church, Richmond, seeks to appoint Choral Scholars for the academic year 2020-2021 (September till end of July). We are looking for 4 Choral Scholars (SATB), who are each paid an annual honorarium of £1,500 plus extra fees for any weddings/funerals as available through the year. Application pack and further information on our websites: www.stmarymagdalenechoir.co.uk/join or www.richmondteamministry.org/stmary/music

Closing date: Friday 20 March 2020, 12.00noon

Suitable candidates may be interviewed before the closing date and we reserve the right to withdraw the position if an early appointment is made. Applicants are therefore encouraged to apply early. Send CV to Director of Music Alex Knight, music.stmarys@richmondteamministry.org

[Posted 27 February 2020 - Closing date 20 March (12.00 noon)]

---

St Nicolas Parish Church, Pevensey, East Sussex is looking for new singers in all parts to shape and grow the existing small choir by contributing music from plainchant to polyphony. The church has stood in the shadow of the castle since the Norman Conquest and remains a mainstay of local life, a living link between today's village community and Pevensey's medieval Cinque Port heritage. There is one Sunday service at 11.00 a.m. with a weekly rehearsal before the service and occasional Festivals. St Nicolas has an inclusive Anglo-Catholic, Book of Common Prayer tradition. Commitment can be tailored to availability and repertoire to resources. We would also welcome singers prepared to reinforce the choir at major Festivals such as Christmas and Easter. For further information contact Victor Potter, Director of Music on 07768 274461 or info@victorpotter.co.uk

[Posted 23 February 2020]

---

Mosaic Chamber Choir, Woking, Surrey looking for tenors to sing in our 25 strong choir. Based in Woking, Surrey; we are an auditioned choir and rehearse on Monday evenings - 7:30 - 9:15 pm. We sing a varied repertoire of old to modern music (Brueckner, Durufle, Whitacre, Gjeilo). Our next concert will be Schubert Mass in G with a small chamber orchestra at St Mary's of Bethany Church, Woking. Please contact Sara Davies saradavies631@btinternet.com or info@mosaicchamberchoir.org.uk Information about our choir: www.mosaicchamberchoir.org.uk

[Posted 17 February 2020]

---

St Mary's Scholars Sing in the magnificent Collegiate Church of St Mary, Warwick! St Mary's Scholars invites you to join our pool of singers for performances at Holy Week, Victorian Evening and 6 Sundays a year. Confident sight readers needed, all voice types welcomed. Contact Mark Swinton – email: adofm@stmaryswarwick.org.uk tel: 01926 403940 (ext. 3) www.stmaryswarwick.org.uk

[Posted 13 January 2020]

---

North8 welcome applications for the permanent role of TENOR and for deputy singers of all voice types.

We are a young, experienced vocal octet based in Leeds. Formed in 2018 by professional, postgraduate and undergraduate singers, our aim is to create a space where we can develop our ensemble choral skills by exploring a broad range of choral repertoire and performing together in a semi-professional capacity, with voices either one or two to a part. Our singers attend fun, challenging monthly rehearsals and perform our concerts simply because it is our passion to sing together. However there are ever-growing opportunities for our singers to perform at additional paid events, such as weddings (ranging from £70-£120 per musician, depending on event).

A number of our singers have experience in choral conducting, so we often work collaboratively to suggest new repertoire to sing. North8 are regularly asked to provide vocal leaders to run singing workshops throughout the year; this work is advertised internally to our North8 singers and ranges from £70-£100 per rehearsal/workshop. As such, singers with an interest in choral leadership would have an advantage during the audition process. There is also the opportunity to arrange or compose music for the ensemble, if you are interested in doing so. If you are keen to develop as an ensemble singer and would like to meet others from in and around Leeds with a similar passion, we would love to hear from you! Details of all auditions here:

www.north8choir.com/auditions




NB: The website says deadline is next week but we are constantly recruiting deputy singers at the moment so would love to hear from anyone in the next 6 months

[Posted 13 January 2020]

---

Schola Anselmi - St. Anselm and St. Caecilia Church, Lincoln's Inn Fields, WC2A 3JA The church of St. Anselm and St. Caecilia is located just minutes away from Holborn station (Central & Piccadilly Lines) very close to Lincoln's Inn Fields. St. Anselm and St. Caecilia has had a strong musical tradition for many years; indeed Thomas Arne was the Director of Music at the Sardinian Chapel, which preceded the current building. We have a thriving junior choir, but are seeking new members from excellent amateur choirs in the London area, or people who are willing to travel to London.

I am looking for new choir members (all voice parts, but particularly sopranos and altos!) who would be interested in joining the 'Schola Anselmi' from January 2020 - the adult choir who sing for the Latin Mass at 12pm. Our repertoire is ambitious; we sing a different acapella mass setting each week, e.g. Byrd/Palestrina, Victoria etc). The choir is mostly one or two per part - and so there will likely be scope for solo(s) - either during a mass setting or motet. The main aim is that we have as much fun as possible, exploring as wide a range of acapella mass settings as possible. The commitment is fairly light: rehearsal from 11am on Sunday(s), with mass finished shortly after 1pm. The only pre-requisite is excellent sight-reading; there is no requirement to be Catholic!

We are holding an 'open rehearsals' day on Sunday, 15th December when we will sing the Imgoen Holst 'Mass in A minor' before retreating to the Seven Stars for a Christmas drink. Should you be interested in trying us out, please do not hesitate to email me: adamoliverbalkwill@gmail.com or via WhatsApp: 07793 451 473.

[Posted 3 November 2019]

---

£800 CHAMBER CHOIR SCHOLARSHIPS - SATB. One of North London's finest chamber choirs, Hampstead Chamber Choir is offering four scholarships of £800, one for each voice part (SATB), for the 2019/2020 season. Hampstead Chamber Choir has been a key fixture of the musical scene in North London for forty years, performing works from across the spectrum of the choral canon to a high standard. Meeting every Wednesday evening in term time, the choir puts on four concerts a season and for the 2019/2020 season is offering a scholarship in each part, worth £800 a season. Scholars will be a key part of the choir as it enters the next phase of its development, providing key support in each voice part and helping the choir meet its ambitious musical aims for the season ahead. Repertoire for this term includes French repertoire with orchestra (Langlais, Faure, Villette, Poulenc). Interested applicants should contact dominic.brennan@me.com with a brief outline of their experience. The scholarships would be ideal for accomplished singers that are at the beginning of their choral careers or experienced choral singers on the London scene. Do please get in touch if you have any questions!

[Posted 3 October 2019]

---

Cardiff Bach Choir now has vacancies for Altos, tenors and basses. Cardiff Bach Choir is one of Wales foremost amateur choirs with a membership of around 65. We usually give three main concerts a year featuring the great choral classics but also more unusual works

For more information visit our website www.cardiffbachoir.org.uk Or email Secretary@cardiffbachoir.org. To arrange an informal chat

[Posted 28 September 2019]

---

The Fortune Green Choir welcomes new members for the 2019/20 season, including our annual Spring Singfest choral event. No auditions are necessary and the choir sings a wide variety of repertoire including classical, pop, sacred, folk and music theatre. Our first rehearsal of the term is on Tuesday 17th September, 7-8.30pm at Emmanuel Church, Lyncroft Gardens, West Hampstead. More information can be found at www.sing-for-fun-in-fortune-green.webeden.co.uk/

[Posted 14 September 2019]

---

Bondington Voices is a group of up to 18 singers, singing mainly unaccompanied sacred music, largely from the pre-Classical period, but also from the 20th C and later. We are based in Berwick-upon-Tweed, sing evensongs in local churches and take part in concerts. We require an alto – male or female – with reasonable sight-reading, ideally. We rehearse fortnightly, on Sunday afternoons, in a central Berwick location. Please contact stephenblock33@gmail.com

[Posted 27 August 2019]

---

The Hurst Singers (central Berkshire) is looking for singers (especially men!) to join our four-part choir of around 30. We have an ever-expanding repertoire from all parts of the musical spectrum - jazz, musicals, madrigals, the classics, secular and sacred. We hold about three concerts a year, plus other events, and a small group from the choir takes on additional repertoire. We are open to new ideas and singing formats. Rehearsals are on Thursday evenings, 7.30pm, at St. Johns Village Hall, Mortimer, Berkshire. For details contact Mari Fleming on 01189 332805; mariatseasons@aol.com or Elaine Cox (MD) at siccarpt@gmail.com

[Posted 14 August 2019]

---

The Bridgewater Singers is a well-established amateur group of 18 mixed voices (SATB) which meets to rehearse on Monday evenings in Stockton Heath for approx. 40 weeks of the year. We regularly give 3 or more concerts per year and sing a wide variety of music from Renaissance to modern day.
Currently we are looking to expand our numbers in all sections. If you have a love of singing and are looking to give voice to that love in a friendly and supportive group, more general information can be found via https://www.makingmusic.org.uk/group/bridgewater-singers and on our own website www.bridgewatersingers.org where there is more specific detail about the requirements/expectations.

[Posted 12 July 2019]

---

The Harmonium Singers are seeking singers. We are Andover's Chamber Choir with a membership around the mid 20s and committed to performing to a high standard. We are currently seeking an alto, a tenor and a bass. Please take a look at our website www.harmoniumsingers.org.uk where you can also hear us! If you think you might be interested please contact our Co-ordinator Penny Wood on 01264 351942 or email enquiries@harmoniumsingers.org.uk

[Posted 3 June 2019]

---

Phoenix Choir of Crawley are looking for Sopranos, Tenors and Basses. We are a friendly and supportive mixed voice choir that hold 3 concerts a year and perform within the community. Rehearsals are held most Thursday evenings in the school calendar at St Mary's Church RH10 6DL from 7.45pm-9.45pm. Our singers come from North Surrey and around Sussex. See phoenixchoircrawley.org for more information and contact.

[Posted 17 May 2019]

---

Colla Voce Chamber Choir (www.collavocechoir.co.uk) is looking for skilled bass singers in particular, but also is interested in hearing from tenors as well. Based in Cradley Heath in the Black Country, Colla Voce are a group of 25 experienced singers, singing a variety of choral classical music. An ability to sight read music is desired and some experience in singing in a chamber choir would be an advantage. Contact collavoceinfo@gmail.com for more information, and visit our website to hear sound clips and to see our recent repertoire.

[Posted 17 May 2019]

---

Coro Nuovo is looking for strong experienced altos and tenors. We are based in Sussex and led by international opera singer Andrew Rees. We have limited rehearsal (about 4) on Saturday mornings before a concert. We are based in Haywards Heath but attract singers from Sussex and Surrey. We do not note bash – singers work hard in between rehearsal and concerts are well attended. We also support young musicians with a bursary each year. It's an exciting new choir with a wide repertoire. Please contact www.coronuovo.org.uk

[Posted 3 April 2019]

---

Experienced sight singers

, and those willing to improve sight singing skills, are invited to join The Severn Ensemble, an octet of sopranos, altos, tenors, baritone and bass. The ensemble is based at the Church of The Immaculate Conception in Stroud, and performs concerts and occasional liturgies. The ensemble will rehearse and perform English Tudor anthems and motets, European sacred choral music and some contemporary work for concerts and liturgical singing in Stroud, other parts of Gloucestershire and further afield. Please contact the founder Director at: 11tgjones@gmail.com with details of experience and your home location.

[Posted 12 February 2019]

---

The Choir of St Ambrose, Bristol is looking for fine-voiced tenors and basses. We are a small, high standard choir comprising choral scholars and experienced singers, some professional. Strong sight-reading required. We meet once monthly for an early morning rehearsal before the morning eucharist at St Ambrose church, Bristol (BS5), and are building repertoire for a tour of concerts. There is no payment, so everybody comes for the pleasure of singing together to an excellent standard. For more details and to trial with us, please email the director, Jonathan James, on hello@jonathanjamesmusic.com.

[Posted 20 December 2018]

---

St John's Chamber Choir (Bury St Edmunds) needs good readers in all voice parts. Based in Bury St Edmunds, StJCC is a new choir that is affiliated to St John's Church. We aim to sing lots and rehearse little so strong reading skills are essential. The choir sings at a service on the first Sunday morning of each month and at Anglican Evensongs four times a year. We intend to build in other engagements, including concerts and services, often at seasonal events such as Easter, Summer and Christmas. Enquiries from any voice part will be welcome. For more information, please contact the director: andrew_watts@lineone.net

[Posted 07 February 2019]

---