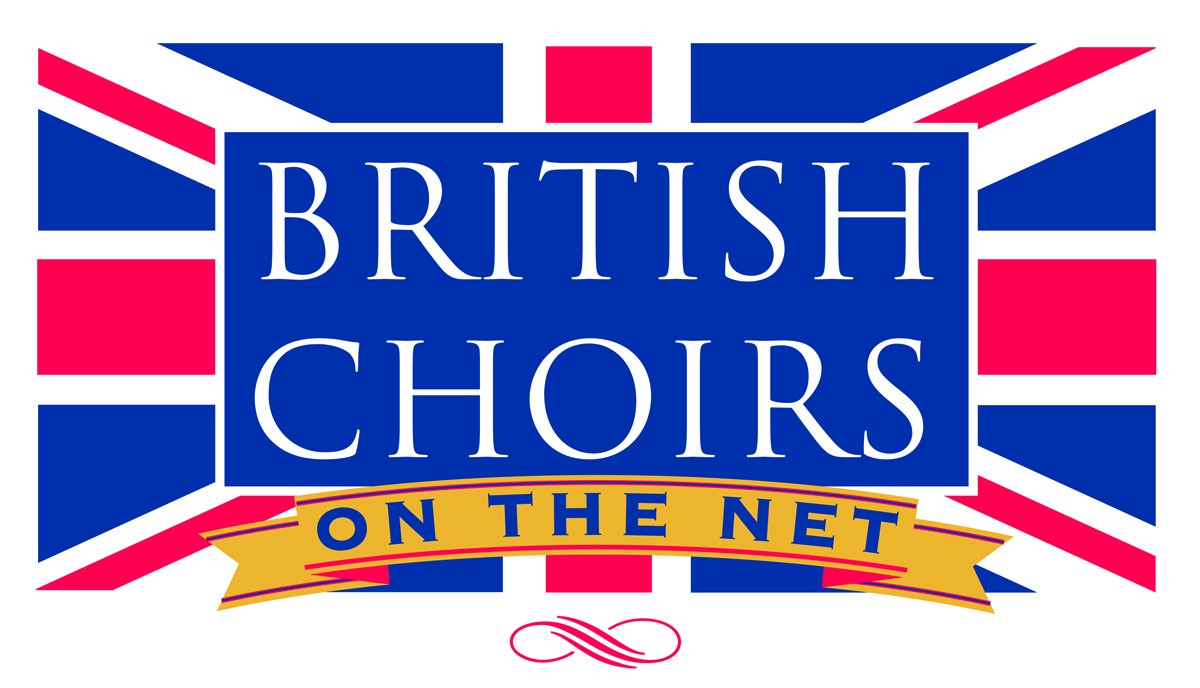 Here are some links that may particularly interest you if you're a choral singer or a classical music enthusiast, especially if you live in the U.K.
The first 14 links, plus 'British Choirs on the Net', make up TONSIL (The Ongoing Singing Liaison Group). www.tonsil.org.uk
---

The RSCM is an ecumenical Christian charity – an international network of affiliated groups and individual members – that aims to encourage and inspire

good use of music, above all in Christian worship;
the highest standards appropriate to each individual church and community, taking into account resources and circumstances;
a culture of learning through practice, experience and reflection, leading to the development of both skills and understanding;
individuals to engage in education and training in order to serve their church or community

Common to everyone in the RSCM is the belief that music, and specifically music in worship, matters.
---

Sing for Pleasure was founded in 1964, as the English branch of the international 'A Coeur Joie' movement, and aims to encourage excellence in the enjoyment of choral singing, especially among young people, with that enjoyment leading to higher standards of performance. The movement now runs a large number of events each each year. It plays an increasingly active and important role in offering help and advice to teachers and choir conductors, running inset-training, professional development and school-based singing days, courses for conductors, summer schools, residential weekends and Superweeks for children, as well as many singing events for adults. Many of the courses carry accreditation towards the Diploma and Certificate of Music Education offered by Trinity College of Music, London. Sing for Pleasure is the only choral charity to offer a graded conductor training scheme. The conducting courses are accredited by the ABRSM and Trinity College, London
---

Association of British Choral Directors
The Association of British Choral Directors (ABCD) was founded in 1986. It is a registered charity which provides a unique forum for the conductors of choral music in the United Kingdom. Its purpose is to promote, improve and maintain the education, training and development of choral directors with a view to improving standards in all sectors of choral activity by:
the organisation of regional and national training courses and conventions;
commissioning and publishing regular newsletters and other items of information;
the encouragement of both the composition of choral music and a closer contact between choral composers and conductors;
co-operation and liaison with other relevant regional, national and international organisations with aims and objectives complementary to those of the Association.
---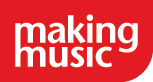 Since 1935, Making Music has been the membership organisation for voluntary music in the UK, bringing together musicians and music groups of all genres and abilities.
We support, connect and champion everyone who makes, performs and presents music on a voluntary basis. The services we provide allow our members – ranging from symphony orchestras to samba bands – to cross the boring things off their 'to-do' lists and get on with making music.
As the voice of voluntary music among policy makers and stakeholders at a national and regional level, we aim to transform lives and enrich communities across the UK through music making. www.makingmusic.org.uk
---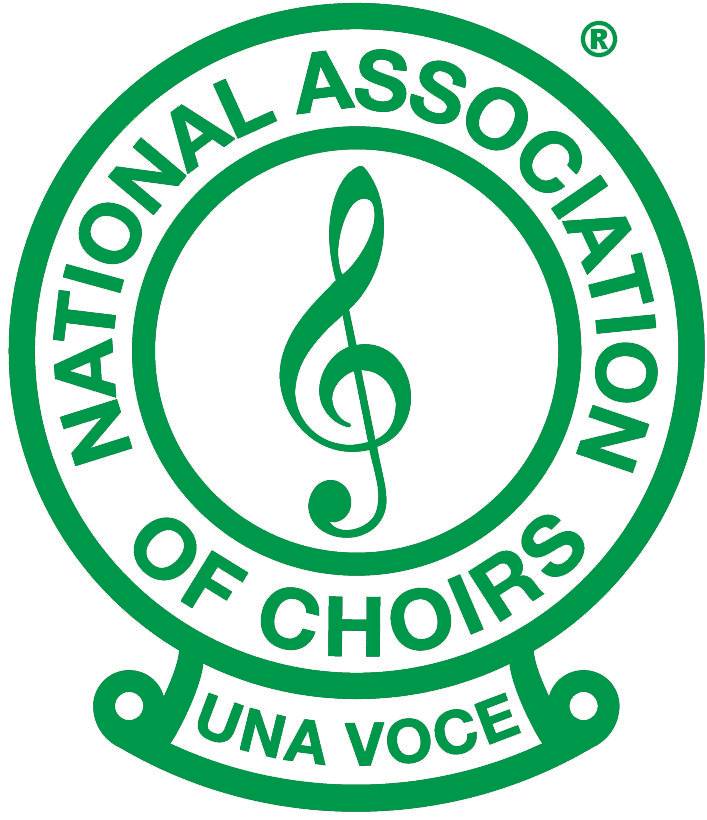 National Association of Choirs
The "NAC" represents and supports over 500 choirs and 26,000 voices, all of them voluntary and amateur throughout the UK.
We are committed to achieving the best in music for our members whatever the resources, whatever the styles through education, training, publications, advice and encouragement.
We hold an Annual three day conference in a different regional location offering tutorial session, master classes, workshops, trade exhibition as well as regional groups which are highly successful in organising courses, singing and repertoire days, workshops and other events throughout the year.
---
RCO - The Royal College of Organists The College of Organists was established in 1864, the result of an idea by Richard Limpus, a former organist of St Michael's, Cornhill in the City of London. His idea to form a body for the purpose of 'elevating and advancing our professional status' was enthusiastically welcomed by his colleagues, who elected Limpus as their first Secretary. A Royal Charter was obtained in 1893 by his successor, Edmund Turpin.
The Membership of the College currently stands at 3,200
---
---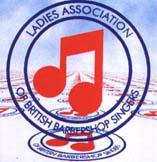 LABBS - The Ladies Association of British Barbershop Singers Born out of a meeting of six ladies' clubs which had formed partly as a result of the men's association. The women were just as excited by the sound of four part harmony. The ladies had been included in the men's event but they wanted to form their own association and after meeting at the 1975 convention they agreed to hold a meeting in London the following February. This was the birth of LABBS. Before long they were joined by other Clubs from all over England and Wales and as a result of this meeting we have today a thriving, fun-loving, educational Association which is constantly evolving.
---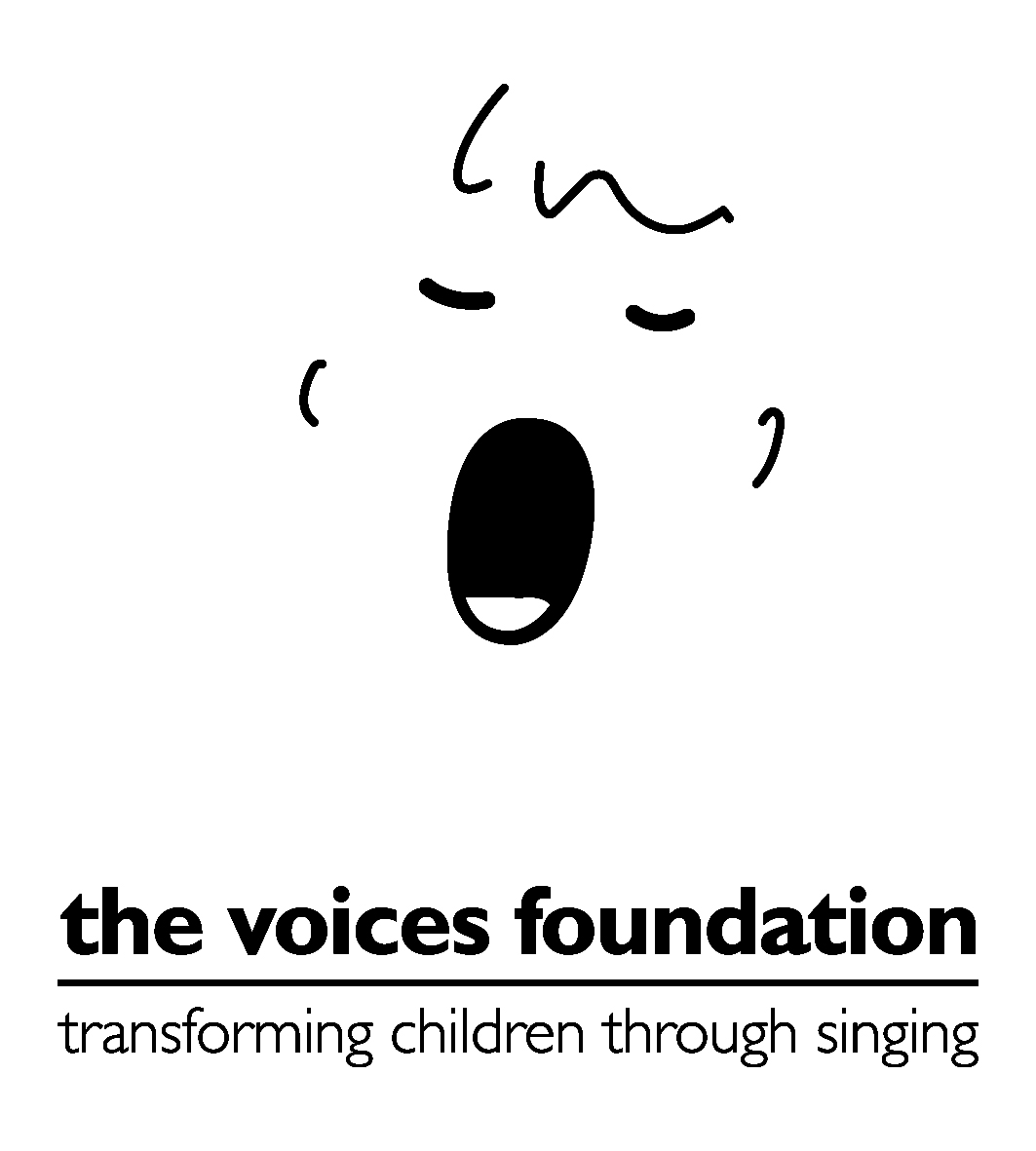 The Voices Foundation was set up by its Principal, Susan Digby, in 1994. It works in primary schools in deprived areas throughout England. Our team of specially trained Advisory Teachers deliver a 1-year singing-based programme that is aimed at an entire school involving every teacher and every child. The course is structured to run throughout the academic year with a programme of INSETs, intensive training for music curriculum leaders and class visits (each classroom teacher is visited 6 times during the year). The methodology is inspired and based on the Kodaly system in Hungary.
Mission Statement: To enable all children to realise their full potential through a singing-based music curriculum, and to influence national perception of the vital importance of music in education
Our aim is to give all classroom teachers in a school the confidence to teach music as they teach all other national curriculum subjects. Through this training, the children benefit not only musically but also, over a period of time, increases their self esteem and enables them to acquire self-discipline, social and communication skills, awareness and tolerance. It also has a major impact on numeracy and literacy skills.In addition to our work in primary schools, The Voices Foundation also runs a variety of training courses in partnership with LEAs and music services aimed at both specialist and non-specialist teachers.
For further information: The Voices Foundation, 34 Grosvenor Gardens, London SW1W 0DH, Tel 020 7730 6677 email: vf@voices.org.uk
---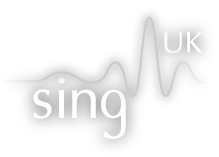 Sing UK is a national singing organisation with a UK-wide footprint.

We deliver quality, educational singing programmes and events which benefit the lives of many children, young people and adults.

The greatest part of our work is with children and young people, reaching them via their schools and communities. We have access to all the Local Authorities, schools, teachers and children across the UK.
Sing UK is committed to the Government's Every Child Matters agenda, specifically Be Healthy, Enjoy and Achieve and Make a Positive Contribution.
---
The Choir Schools' Association is a group of 44 schools attached to Cathedrals, churches and college chapels around the country. Pupils have unlimited access to a first-class schooling and musical training, giving them an excellent start in life.
---

International Federation for Choral Music Founded in 1982 for the purpose of facilitating communications and exchange between choral musicians throughout the world. IFCM is the official representative of choral music on the International Music Council of UNESCO.
---
The Schools Music Association, founded 66 years ago as a result of the outstanding success of a scheme for non-competitive schools music festivals, has its main object
To promote the musical education of young people by encouraging and supporting those who work with them.
To this end the Association

provides opportunities for its members to learn about, discuss and evaluate developments in music education

organises national residential weekend conferences and day courses at different venues

holds schools concerts in prestigious venues, such as the Royal Festival Hall and St Albans Abbey, encourages its regional committees and local SMAs to hold courses for its members and concerts and festivals for their pupils

maintains close contact with other bodies concerned with school music, including the DfES, DCMS, OfSTED, QCA, TTA, MEC and the GTC.
---
British Gospel Arts British Gospel Arts provides a gospel music education service to schools, community and corporate organisations. We also offer one to one tuition in gospel singing technique, gospel piano and drum tuition, songwriting, music arrangement and production. For more info. contact Vernetta @ British Gospel Arts: 0208 509 7222 or email: info@britishgospelarts.com
Other Links
Music in Offices Founded in 2006 by Tessa Marchington, Music in Offices brings music opportunities into the workplace and shares the many benefits music has to offer. MIO runs over 25 office choirs and facilitates over 250 individual music tuition lessons across London and the South East. Music in Offices also launched the inaugural Office Choir and Office Musician of the Year Competition in 2010.

Natural Voice Practitioners' Network NVPN is a network of people who work with voice and song and who believe that singing is everyone's birthright, regardless of musical experience or ability. We currently have 330 members in this country, plus more overseas, who work with many thousands of people, helping to empower them to sing, with all the benefits that this brings.

The Tutor Pages has a very strong relationship with the UK's music colleges, with many articles on classical singing, and many classical singing teachers listed with us.

Music Works For You Music Works is the number one resource for the commercial value of background music. While it has become more challenging than ever to attract and retain customers, Music Works lists all the benefits of the background music in our daily life. Music Works aims to show how music can help businesses face these challenges, and provide a real boost both to staff and to profits. Music Works research results provide welcome news for managers wanting to find a different, more cost effective way to boost staff morale in the workplace.

The West Gallery Music Association is an informal group of singers, instrumentalists and scholars. We share an interest in the sacred music, psalmody and hymnody, and the secular music and dance of the men and women who performed from the west galleries of parish churches, in chapels, and around the towns and villages of England during the eighteenth and nineteenth centuries. Although our interests mainly centre on this period and form of music in the United Kingdom, we are also interested in many aspects of the history and popular culture of the English-speaking world which have influenced or been influenced by our musical and singing traditions. So far, we have active members in Australia, the United States and India.

Bach Cantatas Website A comprehensive site covering all aspects of J.S. Bach's cantatas and his other vocal works. Contains discussions and detailed discographies of each cantata and other vocal works, performers and general topics. The site also includes texts and translations, scores, articles and interviews, and short biographies of more than 1200 performers of Bach vocal works www.bach-cantatas.com

Deplist Professional singers, organists and choral directors who can be contracted at short notice to perform at any event

Cornish Federation of Male Voice Choirs The Federation represents and promotes Cornish male voice choirs. It organises massed choir concerts, raising funds for charities. It supports the musical tradition of male voice singing in Cornwall. The Federation was formed in 1983, inspired by the first massed concert of Cornish male voice choirs at the Royal Albert Hall performed during this period.

A Cappella Singing A cappella music is when a group or person sings without accompaniment. There has been an increased interest in a cappella music in recent years that has been shown in shows like The Sing Off on NBC. Many of the a cappella groups are located in high schools and colleges throughout the country, but there are also professional groups that only sing a cappella. Although a cappella is technically defined as singing without music, the styles of a cappella have grown, and some groups use their voices to emulate instruments, while other groups are more traditional and focus on harmonizing. You can enjoy a variety of a cappella styles from gospel music to contemporary to barbershop quartets.

The British Voice Association (the BVA) is a charitable organisation established in 1986. Its remit is the encouragement of a healthy voice, vocal skills and communication in such areas as the performing arts, business and industry, medicine and education. The BVA recognises the human voice as an essential element of our communication and well-being. It is devoted to people with voice problems, ranging from severe pathology and cancer to subtle difficulties of artistic performance, all of whom are entitled to the best care available.

Sing for Fun These workshops are run each week for 10 weeks. They give the chance for people to find their singing voice in a relaxed, friendly atmosphere. They help build your confidence in singing and give you the opportunity to sing as part of a group. No one has to sing by themselves and there is no audition to join. A wide range of genres are covered including pop, rock, traditional songs and musicals. Each workshop runs from 7.30pm to 9.30pm with a short break for coffee.

Gerontius Net - Choirs in the UK searchable by location and type of choir; Choral concerts in the UK searchable by date, area and choir; also a database of sheet music in the libraries of UK choirs available for hire and/or sale, a concert archive, a discussion forum dedicated to lesser-known choral repertoire and a notice board for UK choirs.

Schubertline Schubertline provides over 3000 scores in lieder and art song that may be bought and printed online in any key

Canasg Music Publishing - Online Sheet Music (mainly A Cappella)

'notAmos Performing Editions offers performing scores of choral and instrumental music from the sixteenth, seventeenth and eighteenth centuries for the general musician. We provide full preview/playback facilities plus instant PDF download and/or print.

Prima la musica! A British company, based in Spain, run by Brian Clark, a prize-winning Scottish musicologist, specialising in 17th and 18th century music from Italy, France, and the German-speaking lands, primarily by composers who have long been overshadowed by "the great masters".

ChoralNet provides a central portal to online resources and communications for the global choral music community

MusicRoom The world's best selection of sheet music, books about music, tuition books, music software, and musical instruments & accessories.

DSMUSIC We also offer choirs a 10% discount.

In Quires and Places A definitive collection of Recordings from British Choirs primarily singing in the English Choral tradition

Incorporated Association of Organists (IAO) go back to around 1916 when it was founded by John Brook. John Brook believed that by combining the strength of a number of local organists' associations it would enable them to achieve things that would otherwise be beyond their individual scope.

Vocalist An international mailing list for singers and singing teachers. We are a group of mostly opera and classical singers, but also discuss musical theatre and other styles. All topics, from auditions to fach to repertoire to career-building, vocal warm-ups, singing tips, are welcome here.

The International Federation of Pueri Cantores (boy singers, if your Latin isn't up to it) The basis of the modern International Federation of Pueri Cantores, founded in the twentieth century, was formed on a deep ancient Christian conviction that singing can be an instrument of worshipping God. It has been a significant element determining the musical form of Christian cult over the centuries

Hear the Choirs Sing MP3/Real Audio downloads of choral music

Stars & Catz Music Teacher Network We help students and parents by offering a free teacher matching service. We also hep teachers and schools by finding them new, long term students