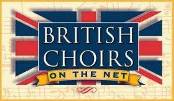 Choirs in the USA
Abington Choral Club The Abington Choral Club (ACC) is a dynamic, diverse mixed-voice community chorus, which provides a unique musical experience for singers and listeners alike. Now more than 80 members strong, its purpose is to broaden the musical horizons of its audience, to offer challenges to the singers, and to provide fellowship for both.
Acappellago, NFP, Chicago Acappellago, member of Chorus America, is an a'cappella chamber choir performing in the western suburbs of Chicago. We are thrilled to invite you to join us for our nineth season as we "escape" to many times and places through the joys of a cappella music
The Adesso Choral Society is a select chamber chorus that places special emphasis on performing new music by living composers. Founded in 2001 by director Margaret Collins Stoop, Adesso has performed music of many eras and genres at concerts throughout the Fairfield County, CT area. The mission of the Albany Chorale is to establish, conduct and maintain a choral music society to entertain and to educate the public. Its further mission is to offer new or less familiar works, as well as old favourites, and to make this music available and affordable to all members of the community. Discover the pure pleasure of choral harmony. In its 30th season, Albany Pro Musica brings great choral music to acoustically stunning concert venues throughout the Capital region. From the historic Jan Wemp Barn to the newly renovated Shaker Meeting House, our repertory introduces concert-goers to the musical splendour of the human voice Founded in 1970, Alexandria Choral Society aspires to enhance the cultural life of the city of Alexandria and surrounding communities by presenting engaging musical programs at the highest artistic level. Under the leadership of Director Bill Colosimo, The Alexandria Singers is a non-profit organization whose members love to perform American popular music throughout the D.C. metro area. Members of the Alexandria Singers come from a variety of backgrounds, but we all have one thing in common -- a love of performing! consists of boys aged 7 to 18 – most of whom live in the Dorchester area – and professional and volunteer singing men from the greater Boston area. The Choir strives to give urban boys a safe place in which to make new friends, experience the uplifting power of great music, discover the value of teamwork and responsibility, and learn musical skills that will last them a lifetime
All-American Boys Chorus

The All-American Boys Chorus makes a difference—

one boy at a time.

S

erving boys age 8 to 15, the AABC engages, challenges and inspires boys with a unique and innovative opportunity to maximize their potential. They become outstanding musicians and responsible leaders in our community through our multi-faceted training, mentoring, choral programs and concerts. Our students hail from 30 cities in Orange, Los Angeles and Riverside counties.
- The Amadeus Chorale provides a quality choral experience for vocally talented children in an affirming, nurturing and non-competitive atmosphere. The Amadeus Chorale offers children performance-based music education along with opportunities to build self-confidence and to increase awareness of their membership in and responsibility to the larger community. Amare Cantare is an auditioned chamber chorus that strives for musical excellence in the performance of challenging and diverse repertoire. We seek to foster a vital arts community, to collaborate with other organizations, to provide opportunities for artistic fulfilment for our singers, and to share our love of music with our audiences. - AWE is devoted to building community through musical excellence. In addition to offering a wide range of high-quality choral music for women's voices, the group aims to enrich the cultural experience of audience members with thought-provoking performances, often related to important social issues. A portion of concert proceeds is donated to related causes, which have included the Save Historic Antietam Foundation, the Washington Co. (MD) Reading Council, the Literacy Volunteers fo the Eastern Panhandle (WV), New Orleans public libraries rebuilding fund, and the Student Conservation Association. - Critically regarded as "Tucson's crown jewel of choral groups" and "the cream of Tucson's vocal talent," the Arizona Repertory Singers (ARS) is a 40+voice choral ensemble which, since 1990, performs under the brilliant and inspirational direction of Dr. Jeffry A. Jahn. Members that are chosen through a rigorous audition process maintain full-time careers in such diverse fields as business, education, engineering, information technology, law, medicine, social service, and science. The mission of the Atlanta Gay Men's Chorus is to entertain, educate, and connect audiences and members through music that is distinguished for its creativity, diversity and artistic excellence. The 60-voice Augsburg Choir, under the direction of Dr. Peter Hendrickson, represents the finest in choral music. Praised for its versatility and musicality, the ensemble performs a diverse repertoire, including compositions by many well-known Scandinavian and American composers. In recent years, the Augsburg Choir has premiered works by Sven-Erik Back, Knut Nystedt, Stephen Paulus, Sverre Bergh, Steve Heitzeg, Carol Barnett, and Egil Hovland

A

n ensemble of qualified and dedicated musicians, is selected by audition and committed to rigorous musicianship in pursuit of our goal: Performance and promotion of sacred choral music to the widest possible audience in and around the Sarasota/Bradenton Florida area. This goal will be achieved in a series of concerts as well as informational events such as seminars, lectures and other presentations designed to inform audiences and share with them the ensemble's commitment to joyful exploration of all kinds of sacred choral music from many sources, historic eras and na

tionalities.


For a century and a half, the Yale Glee Club has represented the best in collegiate singing-from its earliest days as a group of thirteen men from the class of 1863 to its current incarnation as an eighty-voice chorus of men and women. The students who sing in the Yale Glee Club might be majors in music or engineering, English or political science, philosophy or mathematics. They are drawn together by a love of singing and a common understanding that raising one's voice with others to create something beautiful is one of the noblest hum.an pursuits. For more than two decades, the Young People's Chorus of New York City has provided children of all ethnic, religious, and economic backgrounds with a unique program of music education and choral performance, while maintaining a model of artistic excellence and harmony that enriches the community. Founded in 1969, the Zamir Chorale of Boston's mission is to serve as "a musical and educational organization dedicated to raising awareness of the breadth and beauty of Jewish culture through performances, recordings, symposia, publications, and musical commissions." Led by Founder and Artistic Director Joshua Jacobson, the Chorale comprises more than 45 experienced volunteer singers who perform music spanning thousands of years, four continents, and a variety of styles, both classical and popular.Concerts can be designed to meet the special requirements and always provide an educational component.