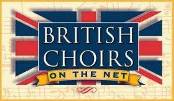 Choirs in Singapore
Braddell Heights CC Youth Choir - Braddell Heights CC Youth Choir was established in 1988 by our conductress Mdm Ong Foon. The choir consists of 4 sections: Sopranos, Altos, Tenors and Basses. At present, the choir has a strength of 25 voices consisting of undergraduates, students, businessmen, engineers, teachers, contractors, designers etc. Currently, the choir conducts its weekly practice at Braddell Heights CC on Saturday evening from 6-9 pm. During this short 3-hour session, we learn to sing with good techniques eg. good breathing skills, accurate facial expressions, well-managed voice projection etc
Fairfield Choir - The Fairfield Choir has been established since 1989. It started as an all-boys choir, then soon became a mixed choir. Since then, the Choir has maintained high choral standards, winning Gold, Distinction, Best Secondary School Choir and Choir of the Year awards in the biennal SYF Choral Competition. To date, the Choir consist of about 100 members, separated into four main sections, Soprano, Alto, Tenor and Bass.
Gorgeous, Womans Choir -

We are a fabulous group of GORGEOUS. women who love to sing. It's as simple as that. Based in Singapore, this women's choir has no auditions, no embarrassing solos, no high collars, no church pews or flying hymn books... All that we ask for is bundles of enthusiasm and occasional attendance (it helps!)

Numama Choir (for mothers and babies) Open to anyone (NO AUDITIONS), numama aims to bring mums (or mums-to-be) of all backgrounds and all singing abilities together in a relaxed environment to enjoy the experience of group singing (with or without their babies). With a diverse repertoire devised in collaboration with professional choir director, Janet Swain, and music ranging from pop to folk to gospel, the goal is to energise and uplift the mums (but hopefully the babies will enjoy it too!).

Philharmonic Chamber Choir, Singapore - The Philharmonic Chamber Choir is about versatility and adaptability, with a challenging repertoire that frequently goes off the beaten path to reproduce the percussive sounds of the lion dance, or the nonsensical syllables of a Filipino children's chant. Never a choir to shrink from vocal adventure, TPCC has combed Singapore's large international community for coaches in such languages as Hungarian, Mongolian and Austrian dialect to perfect its performances. Yet the choir still excels at giving voice to the great traditions of Western classical music, both a cappella and oratorio.

Republic Chorale (Republic Polytechnic Choir) - The Republic Chorale was formed in August 2003 with the support of advisor Mr. Varian Lim who is also actively involved in a vocal group call IN TUNE. We started with a humble 12 member strong choir consisting of 4 Male and 8 Female singers, with 5 main sections, Basses, Tenors, Altos, Soprano 1 and Soprano 2. Despite the small group of 10 people, we have made our voices heard on only in The Republic but also to the public.
RVChorale (alumni site) - Presently, there are about 30 members in the choir alumni and the number is expected to increase. The choir alumni would serve as an extension to the RV Choir, thus ensuring dedicated talents are not lost when the choir members graduate. To achieve professional recognition, we intend to take part in the Associated Board of the Royal Schools of Music (ABRSM) choral examinations.

Singapore International Festival Chorus IFC is a secular choir with a mix of Singaporean and Expat members from all over the world (10 nationalities sang in the last concert). We perform 2 concerts each year covering a wide range of styles. Our most recent concert included Mozart Vespers, Cole Porter songs and Japanese lullabies. The styles varied but the common feature in the programme was the high standard of musicianship that each piece required. We all enjoy good music, but we also enjoy good company and believe that the social side of the choir is important. Expect to be invited to several social events each year. You donít have to sight sing to join our choir and our Musical Director doesnít audition potential members, but we do need members to attend a sufficient number of rehearsals to meet performance standards. The members are very supportive and will often arrange informal sectional rehearsals.

Singapore Symphony Chorus - The Singapore Symphony Chorus is one of the finest choirs in South East Asia, performing 3-4 times annually with the Singapore Symphony Orchestra at the Esplanade Concert Hall. We are an amateur choir, 100 strong and growing, with members coming from all walks of life and from all over the world. We are always looking for new members to boost our strength.
Singapore Youth Choir Ensemble Singers - The SYC Ensemble Singers (Formerly the Singapore Youth Choir) is a year older than independent Singapore and one the longest serving community choirs in the Nation.
Victoria Chorale - Started by Mr Nelson Kwei in 1988, Victoria Chorale is one of Singapore's top semi-professional choirs. Comprising graduates of Victoria School and Victoria Junior College, the choir presently has 33 singers and performs an extensive repertoire ranging from sacred Latin works to contemporary Asian songs and light jazz.
Vox Camerata -

We named ourselves after the Florentine Camerata in the simple spirit that we are simply people coming from all walks of lives to discuss and learn more about the melodious delights our voices can actually create. Some knew nothing about singing, except for the days of music classes back in primary school; others have varied experiences in choirs at various levels or just plainly enjoy belting out the occasional song in a karaoke bar. In a nutshell, we've all been drawn like a moth to a candleflame, in our weekly discovery of the simple delight, of making music.