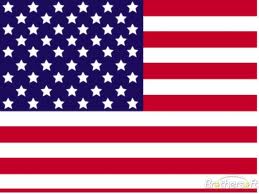 Choirs in America - M
- Our mission is to serve the Mad River Valley by providing an environment for the advancement of artistic excellence. Our organization is made up of professional artists, arts educators, and members of the community who are dedicated to the cultivation of the arts, and with our collective experience we strive to make our community a more vibrant and culturally diverse place to live and visit. - Now in its 36th concert season, Madrigalia delights audiences of all ages with diverse choral repertoire spanning the centuries and exploring many styles. Join us at a concert, listen for us on the radio or purchase a recording - and you will discover the magic that is Madrigalia! - The Manchester Choral Society, established in 1960, is a non-profit auditioned community chorus whose long-standing reputation for excellence and dedication to the performance of quality literature of all periods and styles has made it a magnet for serious singers throughout the region. Under the leadership of Music Director Dan Perkins, the Manchester Choral Society is one of the region's most respected choral organizations. The Manhattan Choral Ensemble (MCE) is one of the premier volunteer choirs in New York City, performing an historically varied repertoire for mixed a cappella choir and choir with orchestra, including works commissioned by and given their world premieres by the MCE. Performing throughout Manhattan and beyond, the MCE strives to connect its programs to the city it calls home through its focus on local composers, concerts in historical landmarks, and neighborhood-themed programming. - The Marietta Master Chorale is a non-profit community based ensemble comprised of singers from throughout Cobb County and beyond, which performs a variety of choral literature, including a cappella and orchestrated choral works from a range of musical genres. - Founded in 1987 by current Artistic Director Frank Cimino with just 14 boys, the mission of The Maryland State Boychoir has remained clear: to foster the boychoir tradition by offering talented boys opportunities to sing and build self-esteem, self discipline and character. Twenty-five years later, the Boychoir still embraces that goal. - The Master Singers of Worcester was founded in 1976. Under the direction of its first conductor, the late Alfred Nash Patterson, MSW established itself as a preeminent choral organization by performing works by masters, known and lesser-known, from the past and present. - The Masterwork Chorus is a not-for-profit organization dedicated to enriching and supporting the cultural life of the community through professional-level choral performances and the promotion of music education. Founded in 1955 in Morris County, New Jersey, the chorus is known for the quality of its music performances of both the masterworks as well as seldom performed, but beautiful, choral selections The May Festival Chorus has been the core of the May Festival since 1880, when it was established as the official body of singers for the oldest continuous choral festival in the Western Hemisphere. This premier ensemble has gained critical acclaim for its ability to perform an extensive repertoire that represents the vast diversity of musical styles within choral literature. Each May, the Chorus performs five different concerts of varying repertoire ranging from choral masterpieces to opera classics to chamber music selections - Measure for Measure was founded in 1988 to provide an opportunity for men to perform music composed and arranged for male chorus. The group made its concert debut in April 1989 under the direction of its founding Conductor, Dr. Leonard L. Riccinto and has since grown fourfold. Beginning in 2003, under the direction of Dr. Riccinto, Steven Lorenz served as Assistant Conductor and in 2007 became our Music Director and Conductor and continues the legacy of musical growth and excellence to which the men of Measure for Measure continually aspire - Dedicated to excellence in the performance of choral music. To enrich our society, educate our communities, and develop our singers, we preserve the past, promote the present and foster the future of the choral art. - Men in Blaque is the eclectic male vocal ensemble in residence at the University of California, Irvine. This exciting male chorus has received outstanding critical reviews and enthusiastic audience response. - The Metro East Community Chorale was founded in 1992. It is a federally-registered non-profit organization principally dedicated to bringing a high-quality vocal music program to the St. Louis/Southwestern Illinois area. We are supported by free-will offerings, membership dues, concert program ads, and grants from the Illinois Arts Council - Since its inception in the early 1880's as a social club, the Michigan State University Men's Glee Club has pursued and will continue to strive for the study, performance, and promotion of the art of male chorus while not forsaking the camaraderie, brotherhood, and spirit that has defined the Club throughout its storied history - The Womens Glee Club at Michigan State University was founded in 1902. It is a one credit class in the music department entitled MUS 125 section 1. It runs in the fall and spring semesters of every year. There is no audition process to be a member of the Womens Glee Club; but there is a vocal placement assessment. You do not need to be a music major to enroll. The class meets normally on Mondays and Wednesdays from 4:10 to 5:30pm with concerts throughout the semester - The Milwaukee Choral Artists (MCA) is Wisconsin's premier professional choral ensemble, and one of only five professional women's choral ensembles in the country. With its signature lush sound, MCA brings a distinctive repertory of choral and vocal masterworks—including well-known pieces, new music, seldom-performed works, and music of diverse cultures and historical periods—to concert audiences throughout the region. -

The Mineola Choral Society

of Long Island, New York was formed in 1947 as a part of an adult education program at Mineola High School and presented its first concert in 1948. Soon thereafter, MCS became an independent, non-profit organization dedicated to the performance of choral music. Consisting of 50 amateur singers from many professions and walks of life, the choral society today is much the same as it was 64 years ago, rehearsing Monday evenings in a friendly, congenial atmosphere and performing two major concerts each season

- F

ounded in 1972, the

Minnesota Chorale

is Principal Chorus of the

Minnesota Orchestra

and ranks among the foremost professional choruses in the United States. Led by

Kathy Saltzman Romey

since 1995, the Chorale is best known for its work with the Twin Cities' two major orchestras, but is equally dedicated to fostering and deepening relationships through its award-winning

Bridges

community engagement initiatives, educational activities, and independent presentations of choral works.

- Mission Valley Chorus has a rich history spanning over 50 years as a chapter of Sweet Adelines and a member of Region 12. Our dedication to harmony, to our Director, and to each other shapes our chorus. We love to learn, sing, compete, and perform our four-part a cappella harmony, and we love to do all those things while having fun! Mission Valley Chorus welcomes all singers who are interested to come to a rehearsal to see us - The Monmouth Civic Chorus has brought the finest in choral music to audiences around the world since 1949. Among our most memorable performances are Carnegie Hall, the New Jersey Performing Arts Center with the New Jersey Symphony Orchestra, St. Thomas Church on Fifth Avenue in New York City, St. Peter's Basilica at the Vatican in Rome, and St. Stephen's Cathedral in Vienna, with members of the Vienna State Opera Orchestra - The Monteverdi Chorale strives to offer excellent choral music reflecting various periods and styles, performed by auditioned regional musicians for diverse, mostly regional, audiences. - Membership in the Moravian Choir, Women's Chorus, and Vocalis is open to all Moravian students, faculty, and staff, as well as anyone from the Lehigh Valley community - Membership in the Moravian Choir, Women's Chorus, and Vocalis is open to all Moravian students, faculty, and staff, as well as anyone from the Lehigh Valley community - Founded in 1980, the choir is composed of singers and musicians selected by audition with a current membership of 80 from approximately 50 congregations in the Maryland and Virginia regions of The Church of Jesus Christ of Latter-Day Saints - The 360 members of the Mormon Tabernacle Choir represent men and women from many different backgrounds and professions and range in age from 25 to 60. They reflect a medley of unique lives and experiences and are brought together by their love for singing and their faith. Their incomparable voices are the common chord that unites to form the choral group known all over the world as the Mormon Tabernacle Choir - Mosaic Harmony, a Washington Metropolitan area community choir, provides "Service through Song" by singing inspirational music based upon the gospel tradition. We are a nonprofit chorus, and proceeds from concerts help many groups, whose works range from providing food to the hungry to supporting organ donor and transplant services. We perform for audiences in Washington DC, northern Virginia and suburban Maryland - Mostly Motets is a small vocal ensemble that sings sacred music by 15th and 16th century composers such as: Byrd, Tallis, Palestrina, Victoria, Dufay, Desprez, and Frye, as well as some Gregorian chant and other works from the Middle Ages. The group rehearses in Berkeley and San Francisco and performs around the Bay Area. - Director Bruce Rogers founded Mountainside Master Chorale in 1994. Since its inception, the Chorale has grown steadily in both membership and acclaim by drawing singers from San Bernardino, Los Angeles, Riverside, and Orange counties. - The goal of Musica de Filia is to provide superb choral performance training and performance opportunities for

girls

and

women

. Girls & Women learn and perform a wide variety of choral music styles, including classical, Broadway, holiday, sacred, Gospel, traditional and contemporary American and foreign language choral music. A

n ensemble of qualified and dedicated musicians, is selected by audition and committed to rigorous musicianship in pursuit of our goal: Performance and promotion of sacred choral music to the widest possible audience in and around the Sarasota/Bradenton Florida area. This goal will be achieved in a series of concerts as well as informational events such as seminars, lectures and other presentations designed to inform audiences and share with them the ensemble's commitment to joyful exploration of all kinds of sacred choral music from many sources, historic eras and nations.

. - A professional choral ensemble that has brought vocal excellence to Dayton and the Miami Valley since its inception in 1990. - The Mystic Chorale is a non-profit, volunteer run community chorus based in Arlington, MA.