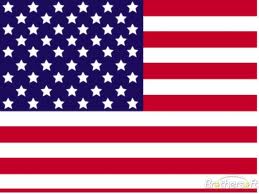 Choirs in America - G
-The Master Chorale is the major choral group that functions under the auspices of the Gainesville Civic Chorus. Numbering sixty members or more, the Master Chorale presents an annual series of three concerts - fall, winter and spring.ter and spring. - We are a non-profit community singing group based in Moorestown NJ. Our membership covers Burlington, Camden & Gloucester Counties in NJ, and Philadelphia, PA. - The Garden State Philharmonic Chorus, under the direction of Artistic Director & Conductor Anthony LaGruth, is a 45 voice auditioned chorus of area residents. The GSP Chorus has been performing classical choral music at the Jersey Shore since its founding in 1984. The Gary Bonner Singers, although launched in October 1995, have distinguished themselves as a choral ensemble of musical excellence and versatility; contagious, sparkling performance; and warm, vibrant choral tone.

Gateway Men's Chorus, St Louis, Missouri Gateway Men's Chorus has been performing for the St. Louis Metropolitan area since 1988. Starting with 22 singers at our inaugural performance, the Chorus has grown to approximately 80 singing members. Gateway Men's Chorus has become one of the most successful male choral arts organizations both in musical repertoire and longevity.

Gay Men's Chorus of Houston- On a July night in 1979, a small group of men opened the doors to a room at the Plummer Park Community Center in Los Angeles (now West Hollywood) and waited and wondered if anybody would show up. They had posted flyers around the neighborhood announcing the formation of a new gay chorus and this night was to be its first rehearsal. To their great surprise, 99 men appeared and a chorus was born.

- The Gay Menís Chorus of Washington delights audiences and champions gay equality with robust artistry, fun, and surprise. - The Glass Menagerie is a community chorus in Greenwich Village, New York City. We are a group of 50 singers, and we give two concerts a year, one in December and one in May.

Glen Ellyn-Wheaton Chorale - The Chorale is an auditioned community group, and typically has a target membership size of 60 singers. The group is open to anyone who loves to sing and learn in an enjoyable non-threatening environment.

-

The Glorystar Children's Chorus is a multicultural children's chorus founded in 1996 by Enchin Chen and music director Cherie Jeng, with initially 25 children. Currently, Glorystar has more than 130 choristers aged 5 to 18, in four singing groups

- The Golden Gate Men's Chorus (GGMC) is a select group of men representing the ethnic and social diversity of San Francisco, who share a common appreciation of choral music. - Good Company is a seven-member vocal group based out of Midland, Michigan. They began singing together in 1999 - Good Company is a mixed ensemble of some twenty experienced singers dedicated to the study and performance of music from the chamber choral repertoire. Our size and clarity of sound lend themselves well to the performance of madrigals, motets, and other intimate vocal forms from various style periods. The Goshen College Chamber Choir is an auditioned group of 20-30 singers, performing secular and sacred repertoire from the Renaissance, Baroque, Classical and Modern periods. Membership is open by audition to any student at Goshen College. - Good Company is a mixed ensemble of some twenty experienced singers dedicated to the study and performance of music from the chamber choral repertoire. Our size and clarity of sound lend themselves well to the performance of madrigals, motets, and other intimate vocal forms from various style periods. - The Grass Valley Male Voice Choir has its roots in Cornwall with the Male Voice Choir tradition going back as far as anyone can remember. Cornwall Cornish miners came to Grass Valley during the Gold Rush of 1849 when their skills in hard rock mining were needed to extract gold from the earth. With them came their rich tradition of singing. - The Greater New Haven Chorus was founded in 1963 by radio station WELI as a venture in community singing. The WELI Community Chorus, as we were originally known, performed in many venues. The chorus became self-supporting in 1971 as the New Haven Community Chorus, and in 1975 became incorporated with the State of Connecticut as a nonprofit organization - The Greenville Choral Society, which marked its 40th anniversary season in 2009-10, has grown into perhaps the largest community-based performing arts organization in the eastern third of North Carolina, encompassing five choral ensembles that perform a wide variety of secular and sacred music in Pitt County and beyond. - The Greenville Chorale was organized in 1961 as the "Rotary Civic Chorale" by the Rotary Club of Greenville. Beginning with forty-five singers, the Chorale's mission was to provide the Upstate with a strong, symphonic community chorus. So well-received was this effort, that seven years later (1968) the "Greenville Civic Chorale Association" was chartered and the Chorale became self-sustaining. In 1987, the official title was changed to The Greenville Chorale. - The Greenwich Choral Society is a not-for-profit, member-based organization dedicated to excellence in choral music. We try to enrich the appreciation of its beauty through performances of the highest quality and educational programs that seek to nurture future singers and audiences alike. Founded in 1925 with a complement of 30 singers, The Greenwich Choral Society today features more than 120 voices. - The Greenwich Village Singers is in its 35th season performing secular and sacred choral music of the 17th through the 21st centuries. The mixed chorus of around 40 voices, based in Greenwich Village, attracts members from all over the greater New York metropolitan area. Led by Mark Mangini, Music Director and Principal Conductor, The Greenwich Village Singers is a recognized creative force in New York Cityís music community - The Gwinnett Choral Guild, a community choir founded in 1983, is comprised of singers aged 16 and over who share a passion for choral music. - GYS was organized in 1990 to provide an advanced and extraordinary opportunity for singers in second through twelfth grade. Under the direction of Founder, Conductor & Music Director, Lynn Urda, and Associate Director Carol Wyatt, the choir is an internationally recognized children's chorus, well-known for its mastery of challenging repertoire and exceptionally high musical standard.