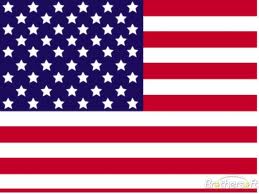 Choirs in America - D
Dallas Symphony Chorus The Dallas Symphony Chorus is the official vocal ensemble of the Dallas Symphony Orchestra. This all-volunteer organization consists of members who devote their time, effort and considerable talent to regularly scheduled rehearsals and performances with the Dallas Symphony, as well as appearances in the greater Dallas metroplex, across the United States and with orchestras in venues around the world.

The Women's Chorus of Dallas promotes the strength, diversity and joy of women by performing high quality music to entertain, inspire and serve the community The Dedham Choral Society is a community of singers that presents excellent performances of significant choral works and enriches the social and cultural lives of its members and their communities. The Delaware Choral Society was formed in Dover in 1957 by a group of church choirs desiring to perform Handel's Messiah. Originally Messiah was performed every December, but over the course of time, the group decided to branch out into other choral music of the great composers. Now works by composers from the Renaissance to the present, as well as renditions of spirituals and folk music, are performed in concerts held at least twice every year. The group celebrates its beginnings by performing Messiah every five years. The Delaware Choral Society is a non-profit organization, open to every interested singer without audition. Founded in 1988, Desert Voices is Arizona's premier GLBT chorus. We are a not-for-profit corporation committed to promoting the ongoing and positive gay, lesbian, bisexual, and transgender presence in our community. We advocate understanding, cooperation, and peaceful coexistence. Our chorus is a unique and diverse mix of GLBT people and straight allies all singing together with one voice. We perform at a wide variety of venues, including GALA events, and we hold regular rehearsals which anyone may attend. Founded in 1924 by Margarete Dessoff, The Dessoff Choirs is known for pioneering performances of choral works from the pre-Baroque era through the 21st century. As one of New York City's leading choruses, Dessoff presents its own concerts and frequently collaborates with other ensembles.The "s" in Choirs indicates Dessoff's various ensembles: a core group of 75 voices, a large Symphonic Choir for orchestral engagements, and a smaller Chamber Choir selected for more intimate settings. The Detroit Concert Choir (DCC), under the artistic direction of Gordon Nelson, and associate director Stan Harr, is an international award-winning vocal ensemble. Recognized as local, national and international pacesetters of choral music, the group has built a worldwide reputation for excellence. The group's repertoire includes international contemporary a cappella compositions, American folk and gospel, and great masterworks for chorus and orchestra. Now celebrating its 27th performance season, Detroit Concert Choir is dedicated to promoting choral music of high artistic merit and cultural enrichment for the community through performance and education. DCC rehearses in the Grosse Pointe Woods area and involves 70+ singers from over 35 communities in and around Detroit. DTMC is a Detroit-based all-male chorus that was founded in 1982. Joining together in song to promote a positive image of ourselves and our community, metro Detroit's premier gay and gay-supportive men's chorus serves the communities of Southeastern Michigan, Northern Ohio, and Windsor, Ontario. DTMC is currently in its 32nd season with nearly 35 voices and a strong cast of support members helping behind the scenes. The Dublin Singers is the Community Chorus of Dublin, Ohio. Since 1996, the group has provided an opportunity for singers beyond high school age who enjoy singing a wide variety of choral music – sacred, classical, popular, show tunes and folk music – to perform for the mutual benefit of their fellow singers and the community of Dublin. The Dublin Singers, individuals who are drawn and bound together by a common love of music and an uncommon desire to perform professionally while retaining individual professions, have one common goal: to make and share beautiful music. The Duke Chorale is a primarily undergraduate concert choir at Duke University, performing an extensive repertoire of chorale pieces, ranging from Renaissance German and French works to Latin Requiems and Negro spirituals. The Chorale rehearses regularly during the school year and performs half a dozen concerts around central North Carolina and takes a concert tour over spring break each year. The Pitchforks of Duke University are an all-male a cappella group founded in 1979. They are a group of undergraduates, graduates, and Duke faculty of all ages. The Chorale is a Research Triangle-area group of people who share a love of singing. Our members include professionally trained singers as well as those who have "never really sung in public" before. We regularly have two concerts a year, fall/winter and spring, featuring music from a wide range of styles and time periods.